Xapads Partners with Pixalate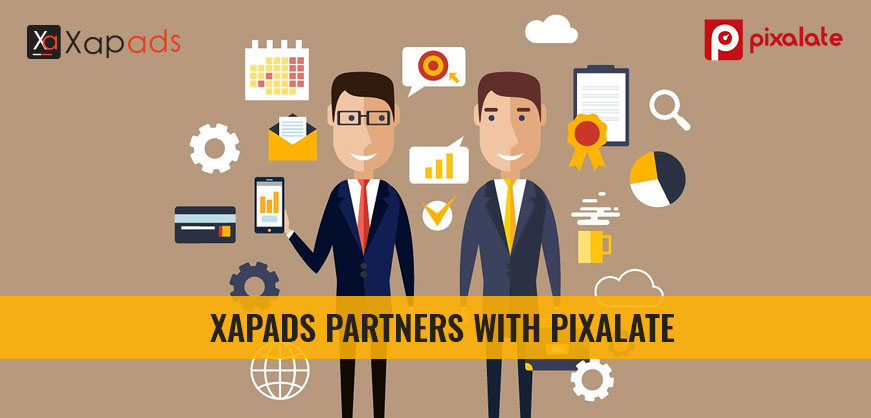 Advertising online has many boons but the risk of fraudulent digital advertisements is real too! Often we hear about this a lot and we at Xapads believe that improving advertisement quality and gaining transparency in the industry is the need of the hour. And as a responsible organization, we are pleased to announce our strategic partnership with Pixalate which is one of the leaders in tracking of fraudulent traffic.
Pixalate monitors hundreds of billions of ad events in real time by tapping into global RTB data stream and eliminate fraud. In other words it is a data platform with an inclusive suite of products, built specifically to bring transparency to programmatic advertising. This information helps us to filter malicious events from our traffic.
This partnership focuses on providing clean traffic to our advertisers, regardless of the source of the traffic. With this, we will be able to instill confidence in our advertisers and DSPs for a brand safe campaign. We also aim to achieve reinforced brand safety by ensuring that the ads are not served on websites/apps associated with malicious activities. Also, we aim to clean the inventory with better quality and performance. By working with Pixalate we continue to expand our capabilities in mobile and programmatic advertising by preventing ineffective ad spending.
With Pixalate, we provide our clients with a great relief that their ads will be seen by real people and not fake. Xapads will also be able to measure fraud type and volume to optimize away from fraudulent traffic.