What Does the Future of Advertising Look like?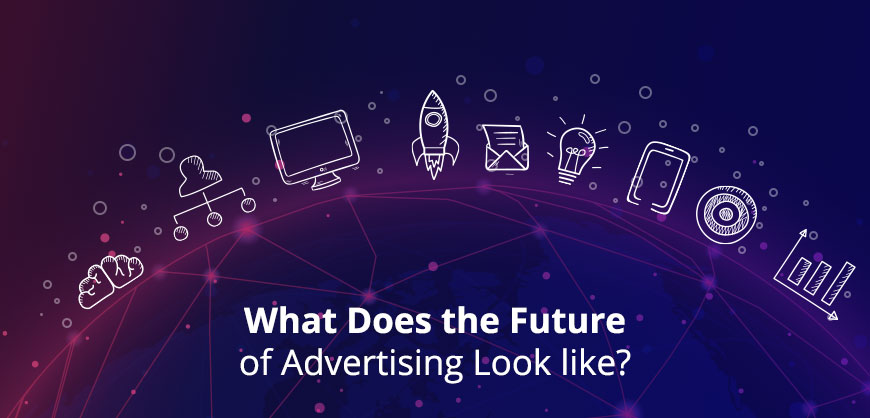 Advertising has been evolving and it will grow further, as personalised advertising becomes the norm. We all know that the pandemic brought in a new pinnacle for digital marketing as it led to enhanced growth. The rise of social media and video content has also supported this development and will continue to do so as studies suggest that with 448 million active social media users (as of January 2021) in India, the digital advertising industry is expected to grow 10.8% this year. As we see these immense changes in technology and its usage we will also witness new trends that will shape the future of the advertising industry.
The digital media and advertising industry will continue to evolve around these trends and it is requisite for professionals to analyze future trends and work around them. To prepare yourself for the success of future ads means you need to stay tuned to them. So here is the list of trends that are going to build the future of the advertising industry: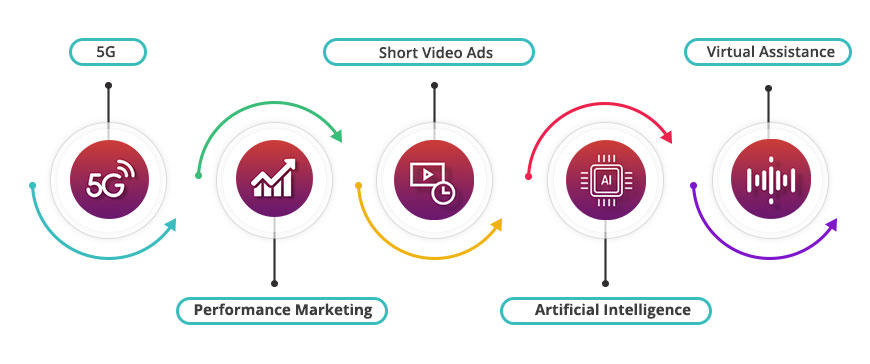 5G Internet
5G high-speed internet is all set to be the BIG thing with many opportunities for better advertising. 5G networks are projected to reach 1 billion subscribers by 2023, accounting for approximately 20% of the global population, according to the latest Ericsson Mobility Report. This is totally going to impact mobile advertising experiences (Like VR streaming and virtual assistants). 5G is going to have a greater impact on interactive ads and brings in a strong potential to improve ad quality and delivery on mobile devices- thus, improving the user experience. Right now we only see digital ads on our tablets, websites, and sometimes on screens at malls or shopping centers. But with the emergence of 5G technology, wireless internet will be quicker and more widespread. When loading time is going to be instant, marketers will be able to employ highly creative, interactive ads to enhance their campaigns and engage consumers. This is also going to boost advertising click-through rates, slow the growth of ad blockers and decrease bounce rates.
A boom in performance marketing
The pandemic fuelled an era of marketing like no other, in fact, it is safe to say that all marketing is now performance marketing as most marketing is slowly going digital, and all digital marketing is measurable. This year we have seen that brand and performance are no longer separate entities. In the future, we are going to see performance marketing as the way to revitalize traditional advertising by using objective, real-time, measurable KPIs in place for brand marketing campaigns. Performance marketing has seen this growth due to the increased dependence on measurement of ROI from marketing activities. Add to this the massive change post-pandemic consumer behaviour, performance marketing is here to stay! Following the trends of user preferences and content consumption, the investment in performance marketing solutions is expected to reach a staggering $2.6 billion in 2022 (source: McKinsey).
Short Video Ads will have a Bigger play:
To make something successful it is important to stay updated about the trends related to it. Today's youth like millennials and Generation Z don't acknowledge the same media channels that older generations use. With the rise of short video-making apps like Tiktok and Instagram reels, there is a greater possibility that short video ad formats are going to be revolutionary in the future. Researchers found out that consumers are only interested in the first 5-6 seconds of an advertisement, thus short video ads might be more interesting and appealing for them.
Artificial Intelligence: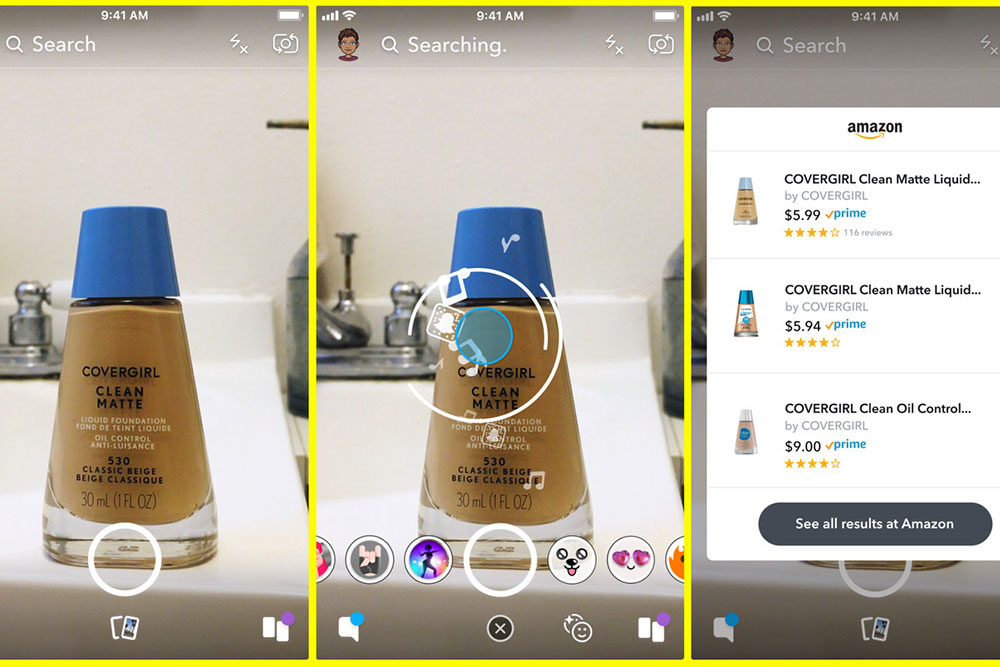 Deloitte's study on the future of advertising states that artificial intelligence is going to be the game-changer. The availability of powerful AI will free advertising from the reign of the screen. In the future, we can see "visual search," emerging. Like a partnership between Snapchat and Amazon, called Visual Search, which allows you to point their app camera at an object, then get a link showing either the product itself or something related to it for purchase. Loaded with data about how consumers interact with advertising, it optimizes campaigns to perform better.
Evolution of virtual assistance:
The future of advertising lies in technology that drives high customer engagement with precision targeting. Recent years have seen a rapid increase in the use of home automation technology. These devices offer consumers remote control monitoring of common household devices and improved utility savings. In the future, we might see ads on smart home appliances like Amazon Echo, Apple HomePod, and Google Home tailored-made for consumers.
Earlier Alexa was a headless audio player and speaker, but now it is a screenplay, in the future, this is going to bring many opportunities for advertisers. IDC predicts that in the future over a billion people worldwide will regularly access AR and VR content.
The future of advertising is immersive, seamless, interactive experiences. We expect advertising to hyper-personalize and expand into new surfaces of the digital world. To meet these expectations brands will have to engage consumers with personalized experiences. The future tends to be bright for the digital marketing industry.