Top Video Advertising Trends in 2018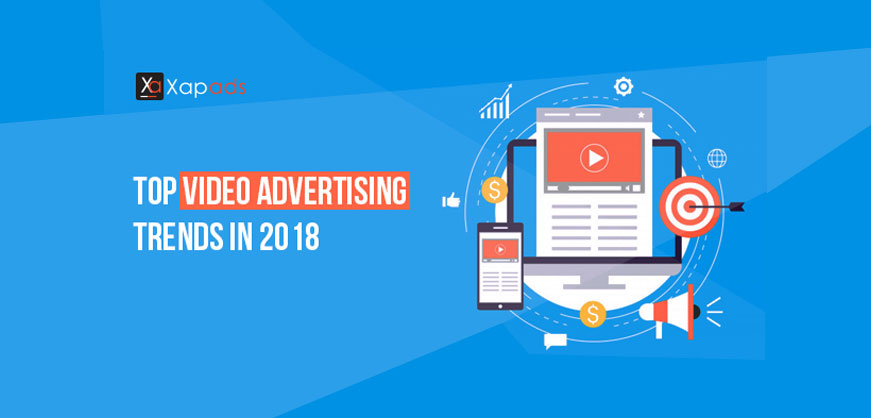 Video advertising is a critical component in the overall digital media strategy as it is immersive and engaging. With the rise in video content the scope for video advertisement has also increased. The digital video advertising market is growing and according to eMarketerAd spend on video in the U.S. nearly doubled in just a few years from $5.6 billion in 2015 to $9.4 billion in 2017 . By 2020, video ad spend is expected to exceed $18 billion so Industry experts have been regularly sharing their predictions on what to expect across the video advertising landscape in 2018, and with that, we bring you some top video advertising trends . You must be aware of these trends to build a successful marketing strategies for the in year.
Ad Buying Approach: Programmatic
Programmatic is again the top video ad buying approach, mainly because of higher transparency it can provide to all parties involved like the publishers, advertisers and ad networks. It is expected to grow by roughly 50% to $9 billion dollars and the rise of programmatic buying is partially, driven by a desire to serve the perfect ad at the perfect time.
Influencer Campaign
Social media influencers have now become an important part of the advertising industry as brands are hiring them to promote their products or content which revolves around the product. Because of huge fan following one public positive feedback on their social networking accounts may bring you more engagement, purchases and leads than an expensive d campaign.
Short Video
Well-targeted short video ad creatives that are mostly of 10-second video or shorter is the best choice for driving maximum viewer engagement. This does not mean a larger time video ad would be useless, in fact, these remain an effective one for older customer segments. But, the initial rise in popularity among short-form video ads started with the growth of Snapchat's video advertising options, which limit marketers to 10-second-long video.
Native Ads
According to Native Advertising Institute that native ads will take over the ad space in 2018 because with content around the product the audience develop an emotional connect with the brand or product. Business Insider expects native display ad revenue will reach record-breaking 74% of total display US ad revenue by 2021 (compared to a 56% share in 2016)
Transparency
This year the IAB has announced a full-scale fight against industry's shady players. They've introduced Ads.txt, Ad Experience and Abusive Experienceswhich will make advertising and media buying transparent and more safe which means less frauds too.
Mobile Video Advertising
The mobile video advertising landscape is huge. Indeed, roughly 10% of all global online video is delivered to a mobile device and the market is expected to continue on its aggressive growth . It is is expected to grow from $6.72B in 2017 to $9.90B in 2018 and the key driver of this growth is powerful wireless network which is strong enough to reliably stream video to mobile devices.
Emotions
Advertisement containing important social messages will capture bigger market share in 2018 as thought-provoking ads become a voice of society.
Video Header Bidding:
Video header bidding is a process used by publishers to open up their video inventory to multiple demand sources. with the exponential rise in header bidding and corresponding ECPM and fills , its being widely implemented among sites for video advertisements as well.
Augmented Reality & Virtual Reality Video Ads:
VR headset sales broke 1 million in Q3 2017 alone, with 14% of those sales contributed to mobile headsets like Samsung's Gear VR and Google's Daydream. If the user adoption rates keep climbing there will be rise in video advertising opportunities in VR in 2018.
AI And Machine Learning
With the advancement in technology things are improving and the the latest is the artificial Video Intelligence which makes video content searchable, and discoverable resulting right ad on relevant content. This helps in targeting right audience by targeting content of their interest.
Live Video Ads
With the rise in the adoption of live streaming applications and websites more and more live TV content is being consumed on these applications or connected devices causing a sudden surge in the demand of video advertisements. The whole process being programmatic and integrated with DMP's it gives marketers both the live audiences from these application/connected devices and audiences' valuable data like interests from the DMP. This gives marketers a powerful weapon to target live TV audiences as per their interest.
Brands becoming Publishers
Brands are increasingly open up to deliver their message directly to consumers and indeed when the ad is the content in the first place, the brand only wins.