The Lure & Lucrative Appeal of Interactive Ads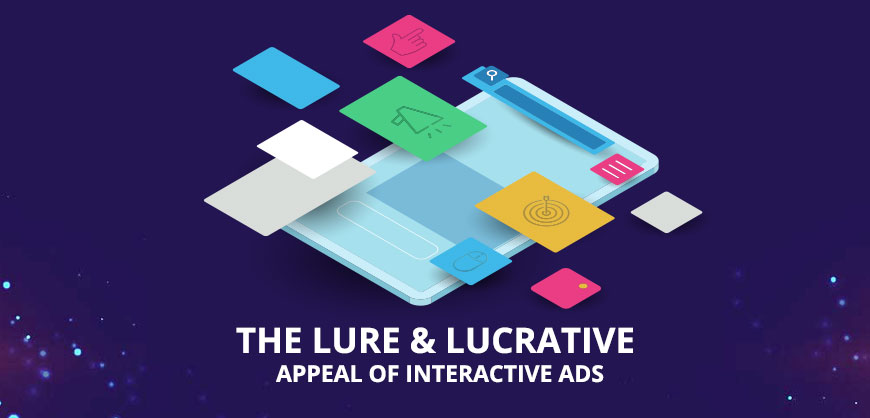 Experimentation is synonymous with advertising and every advertisement always aims at appealing to the audience. This also means straying away from the 'usual' advertising methods and that is why Interactive Ads are becoming the new norm in the world of advertising. A recent study reveals that a shocking 82 percent of Gen Z frequently skips ads, uses blockers and even willingly pays for ad-free services which clearly shows that passive ads are losing their effectiveness. Innovation is the key and when in teractive ads offer an experience it remarkably increases the odds of user engagement. This has changed how advertisers think and slowly but steadily, they are all moving towards integrating interactive Ads in huge campaigns. Though interactive ads are a creative way to advertise, does it benefit the advertiser or has any impact on ROI? Here is everything you need to know about it and the reasons it should be made a part of an advertising funnel.
So, what are interactive ads and how do they benefit an advertiser?
These ad formats are designed to encourage user participation by giving specific instructions that would lead to the desired landing page. One significant feature of this ad format is that it allows users to share feedback.
The inaugural issue of the Journal of Interactive Advertising described interactive advertising as the "paid and unpaid presentation and promotion of products, services and ideas by an identified sponsor through mediated means"
Interactive ads are also dependent on the ad servers that have the bandwidth to deliver a variety of interactive advertising units. The most common example of interactive ads is the scratch card which often reveals a discount code or the wheel of fortune.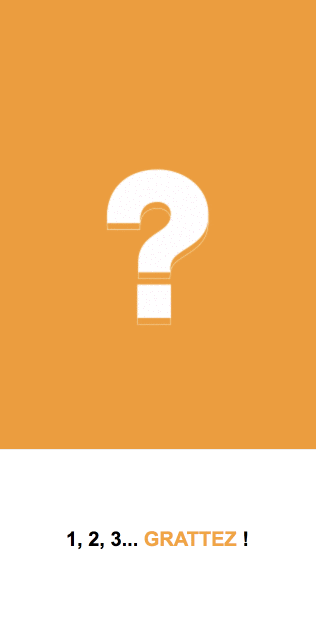 Take a look at the list of benefits that come with interactive ads:
Interactive Ads offer a unique experience to each user, while advertising products, the features of the product can be highlighted in a creative style.
These ads work on combined information from data collected and human behaviour, automatically finding advertisers their prospects.
In continuation with the above-mentioned point, the customer insights generated are the latest and do not leave anything for an advertiser to be guessed. The insights obtained through interactive ads are in-depth.
Advertisers have shared that conversion rates are comparatively higher for interactive Ads.
The brand awareness increases due to a unique approach (i.e option of interaction) which also improves brand recall.
With the coming in of social media, interactive ads saw a boost as these platforms are designed to keep entertainment and engagement in mind. Advertisers can now experiment with social networks and since people also have the option of sharing it with friends, groups and even on their timeline. If done right, interactive ads can generate a series of reactions that can put the brand/product years ahead of its competitors.
This year, Facebook introduced an interactive AR effect for Tokyo Olympics 2020. This allows people to even participate in games virtually and share the experience with their friends.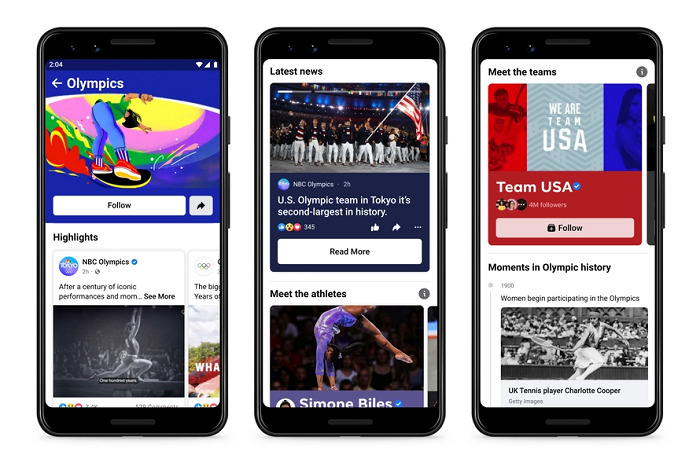 Why do interactive ads work well for advertisers?
We have understood how interactive ads work, the impact of these ads but what exactly makes them stand out? Understanding human behaviour, buyer persona, and user actions have enabled advertisers to create an experience built considering these factors. Instead of focusing on the particular demographic, these ads are made to find prospects and get desired results. Marketers have confirmed that adapting to interactive ads have helped them stand out from their respective competitors.
Popular Interactive ads to experiment with (or where to get started)
To begin with, one must know all the options to understand what will suit their advertising goals the best. Here are some popular interactive ads that have worked well for the brands.
Augmented Reality Advertising
Augmented reality interactive ads are immersive and a popular type of interactive ad that has found its way into the health, fitness, software and tech industry. As per Statista, the market size is expected to increase to a whopping 198 billion in 2025. Experts agree that AR will become a prominent part of advertising.
A popular online lens store Lenskart allows people to try on lenses through their virtual lens even before even making the purchase. This was to reduce return requests and increase sales.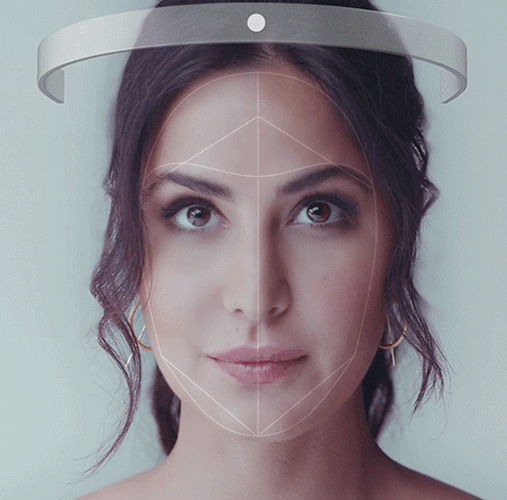 Virtual Reality Advertising
Virtual and augmented reality go hand in hand, only VR ads create a certain environment for the user to engage with. This ad format is being used primarily in the video gaming industry but with time and advancement in technology, marketers are willing to invest in it.
One example of virtual advertising is geo-filters that are popularly used on Snapchat. Taco Bell, Gatorade and even Mc Donalds have used these VR filters to promote their services.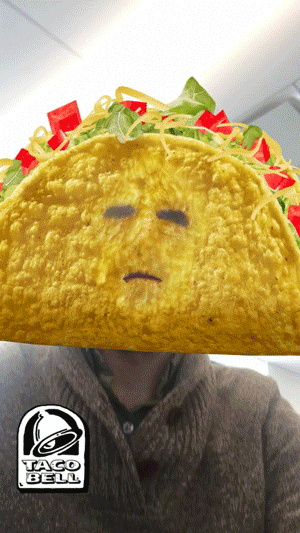 Playable Ad
This ad format is best used for apps and games to create an experience for users that includes sound and sight. Improvement in conversion rates and engagement has been seen in the platforms it has been used for.

Interactive End-Card
An interactive end card is placed at the end of a video ad which has a significant impact on engagement. It is best used for advertising an app that allows users to explore its features.
Lead Ads
Lead ads are a great way to obtain information from people/customers or prospects. These results are often used to optimise ad campaigns and ambiguity is reduced as these ads tell advertisers exactly what a customer wants.
What could be still holding advertisers back?
The benefits are notable, however, it takes a while to gather the data and for targeting tactics to reach the right audience. It is also more tedious and a particular set of resources are required to create and run these campaigns. This makes interactive ads a considerable option for only a certain set of advertisers.
Now, what does the future of interactive ads look like?
nteractive ads have already made their way into digital advertising and while they have been useful for advertisers, they are slowly becoming a common advertising method. The evolution of mobile devices, software and improved technical capability of software has enabled mobile VR and AR advertising. The interactive ads format is slowly becoming workable and less challenging and the option of audience interaction is likely to improve Ad engagement by folds.
We have established the fact that Interactive ads are still new to the ad industry, however, marketers and advertisers who have invested in them, have confirmed improvement in conversion rate, engagement and brand recall. Ad networks are actively working on making these ad formats accessible to clients with a promising scope of growth. We have covered everything to get you started so utilise this information and absorb these advantages into your advertising strategies and let interactive ads change the way you advertise.