Meet Xapads at Mobile World Congress 2017, Barcelona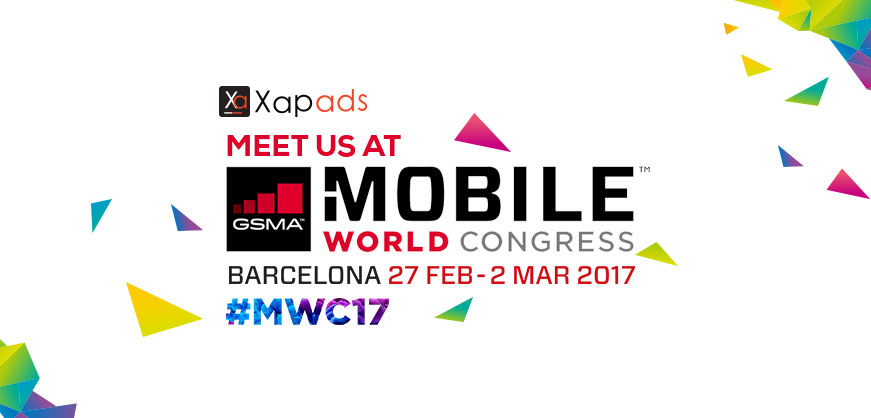 Xapads Media have a habit to be the part of almost every important event of the industry, therefore following the same trend we are heading to MWC 2017 (Mobile World Congress) which will be held in Spain Barcelona from 27th February to 2 March 2017. World's largest mobile tech event is a just right platform for every organisation to showcase its achievements and new innovations they have attained over the years in the mobile related ecosystem.
MWC was near its peak in terms of attendees and industry impact in 2016. Last year, the conference attracted 101,000 attendees from 204 countries- more than ever and this year is expected to be even higher.
Xapads at MWC 2017
MWC brings together both experts and fans of the industry and act as a catalyst to showcase your products and services at the most esteemed mobile exhibition. While we'll be there showcasing our latest innovations and you get to witness lots of excitement with technology demos, paradigms etc.
Trusted by hundreds of enterprises, we offer best breed of solutions across wide verticals- Mobile, display, RTB, Native and performance that address your needs with acceptance and optimum quality. As a mobile pioneer providing innovative mobile solutions, we empower our clients with better opportunities through powerful ad management and optimization.
You'll get first hand information regarding our smarter advertising solutions and on how to boost revenues by our top experts. Technology propels us to make business collaborations, but nothing beats an interpersonal exchange. We look forward for 1×1 meetings with existing business partners (friends already) and making new ones.
We are excited about good chats and looking forward to meet you in person to explore business opportunities together. To schedule a meeting with us click here