Affiliate Summit East 2017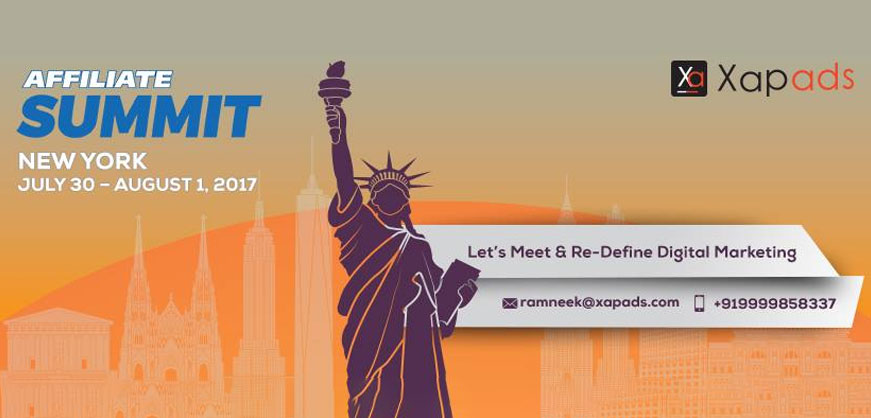 Xapads is excited to be back among our core associates at Affiliate Summit East 2017. Thousands of affiliates, digital marketers, dynamic speakers from over 70 countries will join this season at Marriott Marquis in New York for a three-day summit (30th July to 1st August 2017). Started as a small gathering of start-ups, Affiliate Summit went on to become one of the biggest conference series.
What will be there for attendees at #ASE17?
• Three trade fair areas lined up with tech innovators, professional think tanks and key decision makers from different streams to talk with and exchange ideas.
• Consecutive tracks of informative and innovative sessions administered by industry's best.
• A diversity of networking events.
• Various Online tools to help you join with other attendees prior, during and after the event.
Team Xapads will be there to be in the thick of things and we'd love to have an interesting discussion concerning current business horizons, our future plans and so on. We will be meeting agencies, Ad networks, technology firms and publishers to establish new business connections.
The event will mark a step forward for our booming vertical- Mobile. We'll be there to discuss your queries, requirements and to provide you with the 360-degree solution.
Nitin Gupta – CEO, Ramneek Chadha – VP International and Alok Pandey – Strategic Alliance will be representing Xapads Media at the event.
We are looking forward to meet you to further strengthen the perspectives of our already established friendship. See you at the #AES17!
To Schedule, a meeting contact us at ramneek@xapads.com