Meet team Xapads at the Israel Mobile Summit 2018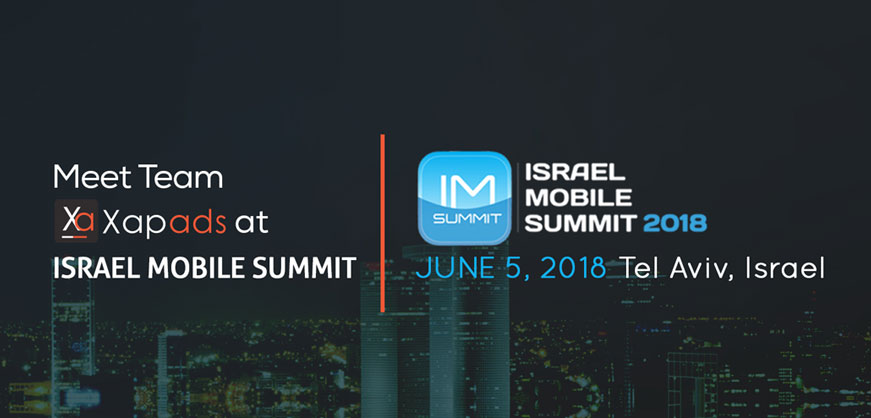 Xapads is omnipresent at all important events of the industry. This time Team Xapads is heading to the Israel Mobile Summit which will be held on June 5, 2018 in Tel Aviv. It is the leading annual mobile event of Israel and is attended by over 2000 greatest mobile minds. Entering into its 8th year this mobile summit is one of the most important ones in EMEA.
The event witness many top speakers, panel discussions, lots of networking and contests of Israeli Mobile startups. The speakers come from around the world to discuss the latest trends in the industry. This Summit is a part of the 3-day event known as Israel Mobile Week which hosts panels to talk about recent topics that can change the itinerary of mobile internet industry including targeting, optimization, innovation, and app monetization.
Xapads media will be there to Meet & Greet the great mobile brains, affiliates, digital marketers and dynamic speakers from all around the globe. This summit is a great way to explore new industry opportunities and have 1×1 meetings with some industry pioneers.
At Xapads we offer best solutions for verticals-mobile, display, Video, RTB and performance that will fulfil your needs with excellent quality. As a pioneer in mobile service, we provide our clients with better opportunities through optimization and much more. We look forward to meeting SSPs. DSPs, app marketers, technology partners and mobile industrialists. This place will be the ground to learn explore and share knowledge and something where we can build connections that will be beneficial in the future.
What the event will offer to attendees:
Anyone associated with the mobile app ecosystem, App Developers, Publishers, Ad Networks, Entrepreneurs, Providers, VCs will find motivating content and peers to network within this summit.
We're happy to invite you for 1×1 meetings during the summit over a cup of coffee, to book one with our senior-most representatives and discuss new business strategies contact us:
Our team members who will be attending the event are:
CEO, Mr. Nitin Gupta
VP (International Sales), Mr.Ramneek Chadha
To schedule a meeting please email us at support@xapads.com or ramneek@xapads.com