Meet Team Xapads at Adtech 2018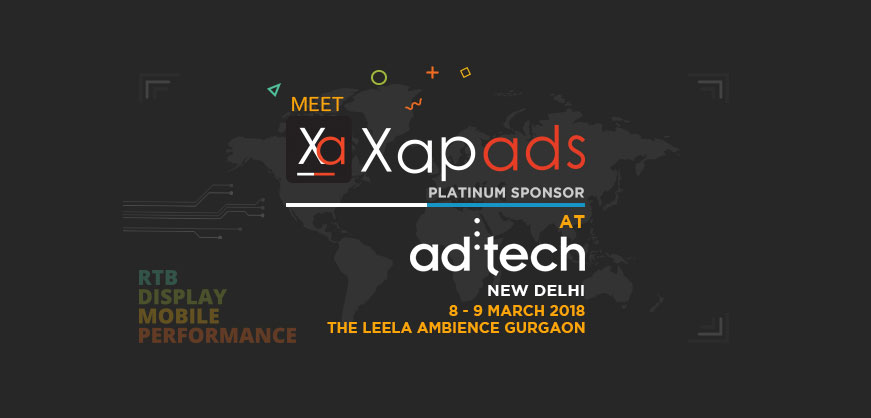 Adtech is a premier event where marketing, technology and media communities strategize. Here, global leaders in this eco-system collectively share trends, insights and techniques that redefine the digital economy. It helps players in the market to discover the latest trends in the digital eco-system.
Team Xapads is proud to be the platinum sponsor of the Adtech 2018, an event which is the hub of innovators, agencies and investors. Come and be the part of this global confluence which could enhance your business exponentially. This year we are delighted to talk about our acclaimed XRTB platform and discuss the techniques changing the existing digital ecosystem.
Adtech is a mega event for media marketers who aim to develop new partnerships, strategies and ideas. This year the two-day event is all about learning, discovering and growing dramatically. At Adtech, Delhi, explore the tools and strategies which help you market your brands better. Find out how to make most of online marketing to experience a transformative boom in your business.
This year's theme at Adtech is unconventional as it revolves around 'The Post-advertising Era'. It is the state where creative use of technology will help you take your business ahead. The event keeps on growing with every edition and on its 8th annual edition, over 34 nations, 6500+attendees and 90+ exhibitors are expected at the event.
We invite you to be a part of India's biggest digital event and meet leaders, technology pioneers, visionaries, and techies. Our team would love to greet you! If you wish to book a meeting with us, please contact: support@xapads.com