Decode The Great Indian Festive Season With Xapads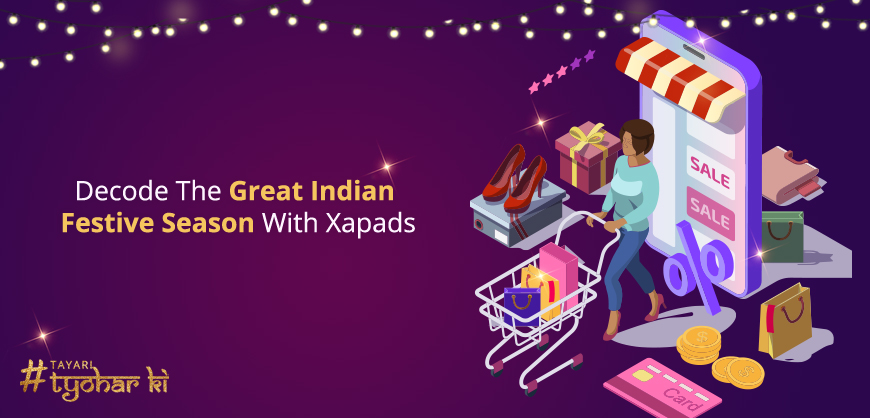 The Indian festive season usually means big spending by the shoppers and as a brand, these are the days you wait for. But having the correct strategies to advertise and showcase products to an audience who during the festive season have an increased purchase power is the main concern. This often adds to pressure on an advertiser to rethink their approach and advertising spend under a microscope to tap the untapped right potential audience with verifiable results and justifiable campaign performance.
Why Festive Season 2021 is Different for the Indian Spender?
For almost two years the waves of Covid-19 and its fear gripped many but now with vaccination people feel it is safe to go out, spend money and meet acquaintances. According to a report by Deloitte, 87% of Indian consumers of different age groups are intended to spend more on the upcoming festivities and 61% of consumers would prefer physical commerce, consulting their smartphones to analyse the difference between the offerings in online and offline retail. Thus, advertisers with a blend of physical commerce with apps and an effective eCommerce strategy in place can also acquire omnichannel shoppers who consult their smartphone for purchases that they are supposed to make in-store and explore more products online due to the convenience of automated product recommendation.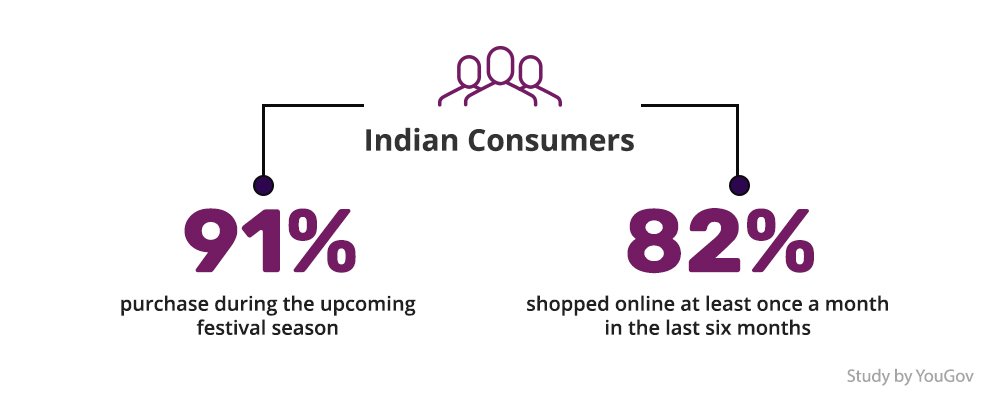 Why Does Boosting Your Brand Online Matter Right Now?
Consumers value convenience to shop online but now in the subtle post-pandemic world, 78% of consumers valued it more and as their top priority. The primary factors of convenience in online shopping have stressed the options to explore products, easy checkout, exchange and return policy that enhances users overall buying journey.
According to a study by YouGov published on Mint reveals, 91% of Indian consumers are planning a purchase during the upcoming festival season while 82% of respondents shopped online at least once a month in the last six months. With all that in mind, online marketplaces are gearing up and looking for solutions to tap the right spenders during the festival bonanza and we at Xapads have got you covered. Let us discuss the best digital marketing techniques which can help boost your brand this festive season:
Pick The Right Ad-Stack: Having the right ad stack can make a unique impact on festive shoppers, as the Mint survey points out, in terms of festive season-related advertising, consumers are most influenced by ads across open internet platforms with 34% saying OTT platforms, music services, websites and mobile apps are the most impactful in influencing their shopping. A rich ad stack can offer you premium inventory across the web which increases your presence and brand recall.
OEM Ad Campaign: Indeed, a campaign becomes successful when it's delivered at an accurate time, to the appropriate audience having the right inventories. We are partnered with top OEMs like Samsung, Vivo, Oppo, Xiaomi which helps us segregate the quality audience pool and can be efficiently tapped via a data-driven approach. Advertisers are assisted with an array of audience insights, incorporating the user journey that OEM inventory results into quality conversions and how they can make the most out of it at cost-effective ad spends.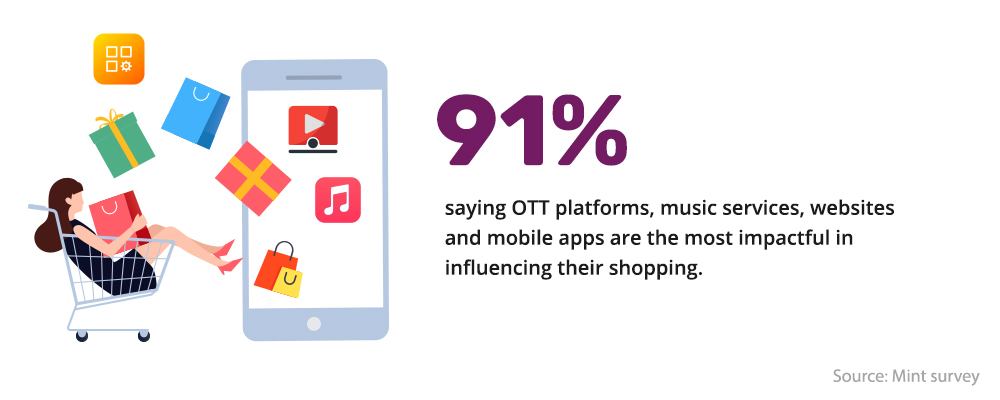 Push Notifications: Push notifications are the latest 'in vogue' and have been proving themselves very effective. In fact, a study highlights how the average push notification direct open rates increased by 29% since the beginning of the COVID-19 pandemic. Push notifications help you send exclusive offers on an interested shoppers mobile making it the most convenient and quick method of communication. They are effective in increasing in-app engagement and retaining disengaged users because users get automated messages that increase repeat purchases.
Wake-Up Campaigns: Such campaigns are a kind of push message to inactive and lapsed users on an app over a few days that can effectively result in boosting user retention and engagement rates. It incorporates some punchline or witty content that immediately grabs the user's attention either to make some actions or to complete certain incomplete actions. We comprehend its importance over and after the acquisition because, increasing user retention rates only by 5% can incredibly increase profits by 25 to 95%, according to the research of Bain & Company (source: Forbes).
Retarget the Loyal Users: A loyal user is five times more likely to repurchase from a brand and four times more likely to refer the same in his network. Therefore, advertisers should retarget the existing user base as and when possible because you already know about users' likes and dislikes and such users rarely switch to any other brand and look forward to return and make purchases because of their great experience and expected offerings from it. Moreover, the success rate of selling a product to an existing user is 60-70% and to a new user lies only between 5%-20% (source: Forbes). Thus, retargeting the existing users secures the brand's faithfulness amongst users, increases profitability and gives value to it as well.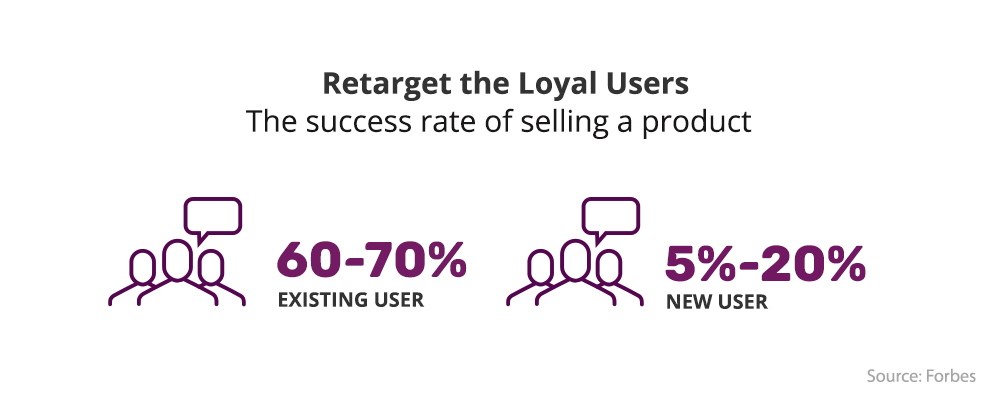 Now, with the festive season on the doorstep, an advertiser can acquire and tap into the potential users who are interested in your brand. To aid you with the same, we comprehend the importance of your marketing budget for effective campaign performance to make informed business decisions. Therefore, we provide advertisers with analytics-driven stats and a user base to target those users who will be valuable to drive quality ROAS.