5 tips to begin Affiliate Marketing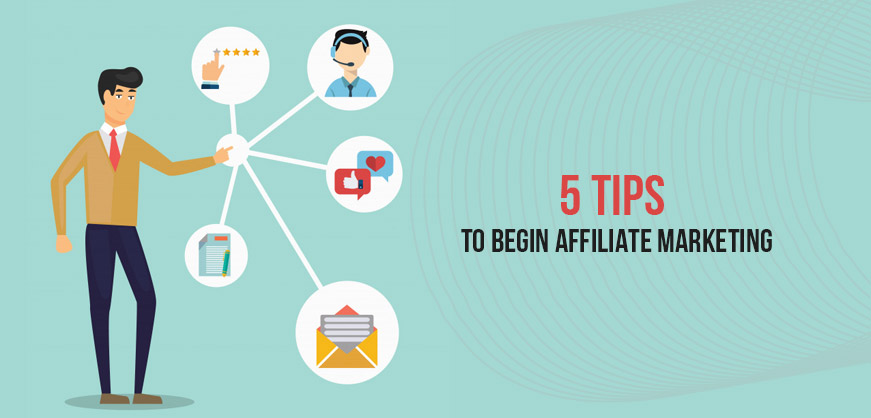 Affiliate marketing is a huge revenue source and helps maximize earnings. But the key to increase your affiliate earnings is to provide 'that' value and engage with the users. Unlike traditional ads where the payment is based on impressions or clicks, affiliates are only paid when a desired action is performed. You are not paid until your readers are not compelled to take some sort of action.
Here are the Top 5 tips on the road to successful affiliate marketing. These actions increase your value and it makes sure your readers are tuned in:
Start with the best!
Every publisher wants to monetize their content and make millions. But it is easier said than done, you need to be sure about yourself before you pick what you wish to advertise. The best way to kick start your affiliate marketing career is to start writing about specific products that you already know about. See products that are relevant to you and you will know your niche. If you already believe in the products you write about, the audience will connect to them over your knowledge and will make it far easier to monetize.
Trustworthiness
Trust is the biggest secret to affiliate success. Your readers need to trust you ad connect to you. They should feel that your recommendations are genuine about the product you endorse. Readers are a smart lot, never underestimate their intelligence as they will know if you have 'faked' it. When you write commerce content keep in mind, if you would actually buy the product you are endorsing, will it be perfect for your audience and if possible, have you tried the product.
When you try a product or service your readers can judge from your writing. The more genuine your recommendations over time, the more your readers will trust you.
Know your audience
The best way to attain success as an affiliate is to promote the right things to your audience. Products that match the needs and wants of your audience will work well. Consider why the audience comes to your site, once you know your audience niche it is easy for you to decipher their needs. Try to promote things that offer solutions to your target audience.
If you are writing about fashion, never go with the higher payout sorts or technology affiliate you're your audience doesn't simply care. Where as a good makeup product or deal will hook them in!
The more relevant the ads are to your readers the higher the chance that they will use them. Affiliate marketing is also about educating your audience about new products and services that they are likely to use in the future.
Social Media is important
Gone are the times when your audience only knew your blog or website with the coming in or over-exposure on social media. You have a set of keen followers on facebook, Twitter or Instagram. Get to know your audience better on these platforms, the more you know about your audience like their demographics, psychographics, and other information. You can target them with better affiliate products that would also help you pick a profitable niche for your business.
Sharing on social media is also the key to building credibility and winning your audience. Successful content is often repurposed for email and social media to share expertise. People often want to hear from 'experts' or the best in their fields and are often influenced by such people.
Write Right!
In today's time we no longer have time to read stories or pages upon pages of content, today the whole game is to add value to your readers life with minimum but precise content. For affiliate marketing and monetizing content make sure everything you write connects with your reader. Quality over quantity matters. Know what your USP or unique selling point for the readers is and why should they check your content over anyone else's. TO make an affiliate marketing content, engineer the content so that it compels your readers to give the product a serious though. And if you connect genuinely with your audience always mention the pros, cons and comparisons to other products in a similar segment.