Xapads Turns 13: Employees Speak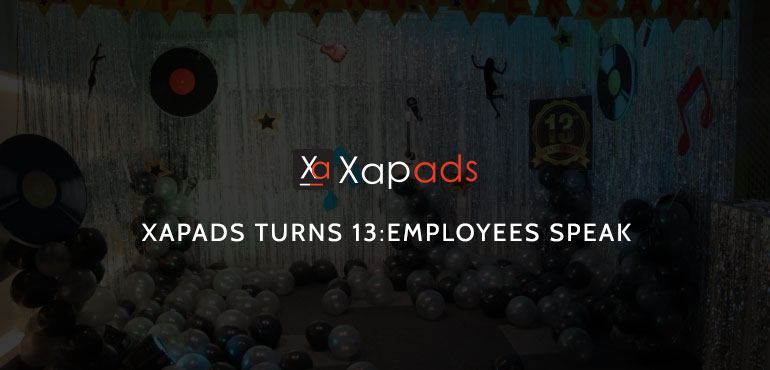 Employees are an organization's biggest asset. They reflect your organization and often their happiness tells you how they feel at work. We at Xapads believe that your organization is your second home and it should feel like one. We have completed 13th years this time and over this span of time, we have learned the importance of employment for an organization. This year we let the employees speak what Xapads means to them:
Prachi Priya (Content writer) – Working at Xapads has been a wonderful experience. I have improved as a writer because of the training and opportunities given to me. The work culture is very cool and working with supportive bosses who are always ready to help.
Divyasha Malik (Sr Manager – SEO) – There is a positive vibe in here. The day I came here for the interview I knew this was it. I wanted to be a member of this vibrant company. Xapads is completely focused on being the best in the market but what makes my experience at Xapads much better is that to achieve every step a new door is. opened. Xapads is constantly pushing me to be the best that I possibly can be. I wish a very Happy 13th Anniversary to all of us working in Xapads and look forward to many more such celebrations.
Ashima Shukla (Media Manager- International) – Working with Xapads is best thing happened to me, such friendly and pleasant environment and I didn't realize how fast the 4 years have gone. Working here comes with lots of perks like the guidance of best bosses/mentors, lots of parties, annual trips, flexible timings and many more. Xapads always emphasizes on talent, innovation, and ambitions and I am grateful to be part of Xapads.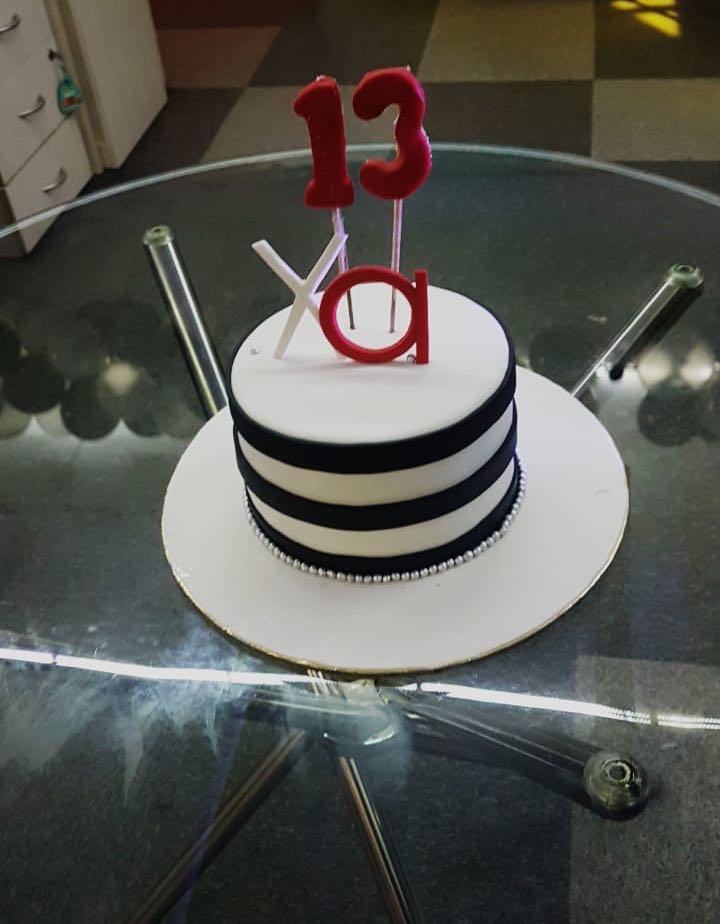 Vikram Negi (Team Lead – Design and Development) – I am working with Xapads from past 11 years and its friendly environment, cool bosses, and work culture has kept me stick to this place. It is an awesome place to work with and my team members make it even more fun.
Harshita Rawat (Assistant media manager) – Working with Xapads have been really awesome, both in professional and personal terms. I have really connected with Xapads as a family as the environment and everybody has been really supporting and inspiring. I am looking forward to working with the company for many more years to come.
Rishant Joshi (Team-HR) – Well, being a part of Xapads family is a fun filled learning experience. I thoroughly enjoy the work culture and environment of the office. Cheers to XAPADS
Neha Chauhan (Senior Media Manager) – My experience of working with Xapads is just superb. I feel proud to be a part of Xapads and to be called a Xapadians. The biggest strength of Xapads is their bosses who know how to take care of their employees who are working hard for them unlike other companies – flexible timing, parties to enjoy, new learning, more responsibility, friendly environment and what not. Thanks, Xapads for giving me such a wonderful opportunity!
Ravi Kumar (Sr. Media Manager- Domestic) – Recently I have completed 4yrs in Xapads.The moment I walked into the office I felt comfortable. The best part which I personally like about the company is the friendly environment. I feel this cool environment is the biggest strength of Xapads. On Xapads 13th work anniversary I wish the company all the success.
In the corporate world, the most important thing is how people are emotionally attached to an organization and contribute to making it bigger. We believe employees should be treated in the best possible manner. Xapads is happy to have such supportive and amazing team.