Celebrating the 16th Anniversary of Xapads!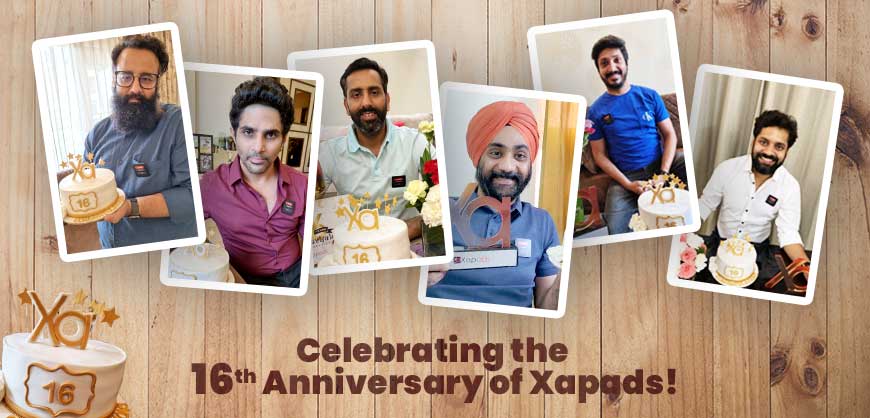 Xapads' 16th Anniversary Celebration
Xapads celebrated its 16th Anniversary virtually and employees from all our offices globally, came together over a Zoom call to commemorate the occasion.
Our CEO, Mr Nitin Gupta shared his vision of growth for the upcoming year and about our achievement over last year. He thanked each team member for their contribution and highlighted how the organisation went blazing ahead towards success amidst the pandemic and lockdowns. "The last year was a learning curve for all but I am proud that every Team player took accountability in their own hands and worked hard and this also reflected well in our growth in the last year".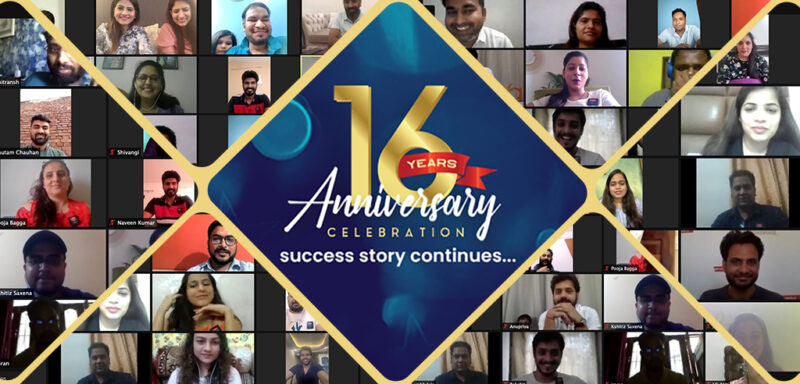 As a part of the celebration, Teams across were sent a surprise hamper with a memento, a letter from the CEO, goodies and yummy cookies and brownies. The gesture went really well and getting surprised while working from home is always fun.
"It was heartwarming to receive appreciation from Xapads and the hamper reminded us to look forward to good days and celebrate how far we have come. The sweet treats were perfect for the occasion. I hope to celebrate many more events with the team when normalcy is restored!" said Pulkit Sobti from Ad Operations.
"I recently joined Xapads and in just a few months, I was easily able to connect with the team. I am waiting to meet everyone in person" added a new-joinee, Anjali Sardana.
"The work culture and feeling of being around family made me stay in Xapads for years and I want to congratulate everyone on completing 16 years of success. The hamper was thoughtful and I really appreciate the effort that was put into assembling it." Said Vikram Negi, Head – Design Team.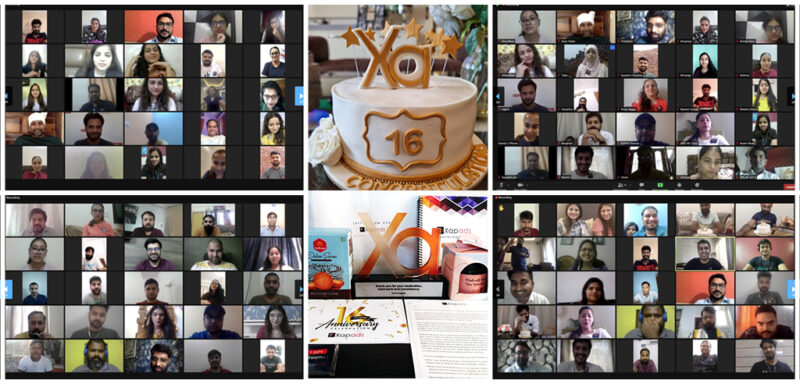 Towards the end, our management team and senior members encouraged everyone to get vaccinated as that's the only solution to stay protected from COVID-19 and to resume work from the office soon.
This pleasant interaction with everyone gave us a break from the usual work routine. We hope to celebrate many more milestones and have loads of fun together as #TeamXapads in the future.