Xapads Journey from Display Advertising to RTB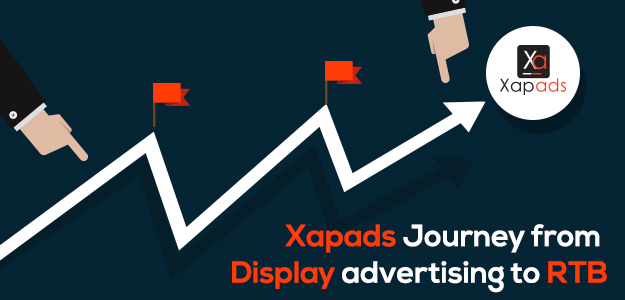 Building great things need great people and immense motivation; fortunate are those who are blessed with both. From a start up to scale up the successful eleven years of ad-serving and ad technology, Xapads media has seen boundless growth since its inception in 2005. Our Journey began with four guys and now to a big team of happy employees. This year we celebrated our 11th birthday at the Land of beaches, Goa with beach parties, night outs, and luxury experiences to recognize our team's continuous hard work and dedication.
Unlike many Start-ups which needed heaps of financial backing that gave their work the needed urgency to bring more revenue out of their business, Xapads is blessed with four dedicated connoisseurs in their respective fields to provide high performing solutions for clients. They've created a flawless system that prioritized technology, principles and maintains a healthy work-life balance.
Xapads has undergone tremendous transformation since stepped into the industry and has been revolutionizing the media landscape since then. Innovation is our core feature and it has been a decade of positive initiatives, sheer professionalism, selfless hard work and cutting edge operational methodologies which makes us the standard of excellence in the industry. We've expanded from a conventional advertising company to cross channel marketing helping out several of businesses grow and flourishing.
2005– It was a very critical year for us as we were about to enter the industry which has resistant to change. But with resilient focus and dedicated team, we off to a great start and achieved significant growth and revenues since then.
2008 (Display and Performance) – Constant growth and employee expansion asked for a larger office. In addition, we also announced the launch of Performance marketing platform which at that time were unique and enlighten what we are all about- i.e. innovation.
2012 (Mobile): One cannot pay homage to the impact of technology has made in 21st century without highlighting the importance of Mobile that is transforming the way we live. We realized its potential in the year 2011 and decided to explore the new opportunities in it with powerful ad management and optimization and innovative mobile solutions for our clients.
2016 (RTB): As our industry changes, so does we! At Dmexco 2016, we will be launching our own homegrown RTB (Real time bidding) platform 'Xapads Exchange' to re-invent the traditional advertising making us one of the few to do so in India. Our independent platform that follows IAB's Open RTB v2.3 to produce results like never before owing to effective campaign management and state of art technology include "Fraudlogix" and "Geo Edge" for SSPs and DSPs to leverage our excellence and hard work in the industry.
The last two years had been a whirlwind being highlighted in the form of higher RO, extensive growth and rise in number of happy client graph. Xapads is the single shop stop to cater all your digital marketing needs with leverage on the following verticals:-