Evolving E-Commerce Technologies: Boosting Netizens Purchasing Decisions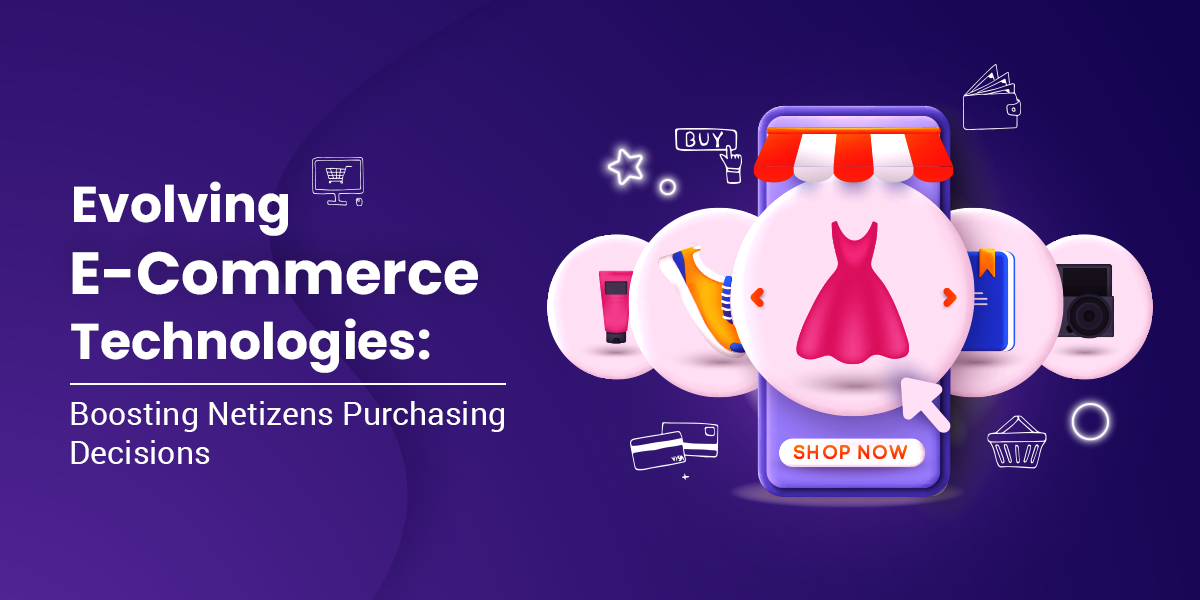 The quote by Tobias Lutke "eCommerce is not an industry; eCommerce is a tactic", well justifies the fact that shopping has enhanced after the advent of e-commerce. The evolving e-commerce marketplace is efficiently maturing and edging digital advertising efforts like never before. Since people consult their smartphones first from waking up to free time, this has also boosted e-commerce especially as they explore offerings that fit their interests. In fact, nowadays, while shopping from offline retail, 82% of people look for the same product online and make transactions for it as they get personalized recommendations encouraging them to explore and buy more (source: Think with Google). This showcases how mobile phones have reshaped consumers' buying decisions, creating a profitable opportunity for brands to leverage e-commerce solutions for optimal outcomes.
Additionally, when discussing the digital landscape in Indonesia, the government has also started supporting this segment since it recognizes the potential and what wonders it can do for brands. Therefore, the government promotes initiatives to support its growth as well as the country's digital economy including promotion via fintech, digital wallets, and e-payments, making it a favorable and conducive business environment. This year, Indonesia's e-commerce revenue is projected to grow to US$21.3 billion as the innovations in marketplaces with exclusive content, deals & discounts are resulting in a spike in consumerism and benefitting SMEs or MSMEs too (source: International Trade Administration).
Let's discuss how marketers can leverage evolving E-Commerce technologies to better tap into the potential audience with effective campaign performance and ROI.
An e-commerce tactic called Headless Commerce is greatly impacting the market and making its mark. Since it leads a connected user journey which helps brands create their own front-end process using APIs. This technology helps provide a seamless user experience as the audience gets to view precisely personalized offerings. Consequently, a sense of trust is established between advertisers and audiences, leading to frequent return visits to brands with the expectation of discovering unique and distinctive products. This not only drives quality Return on Ad Spend (ROAS) but also fosters customer loyalty.
Another significant factor is Voice Search and the meteoric rise in its usage on smartphones especially for shopping purposes. Its penetration in the Indonesian market is 54% which made people rely on voice searches and now they often look for everything verbally at online marketplaces (source: iab SEA+India). Voice assistants make users' navigation much easier and it surely brings a change in the conventional practices, aiming to become the primary source of online searches and retail traffic. This trend is poised to bring about a transformative change in consumer behavior and preferences.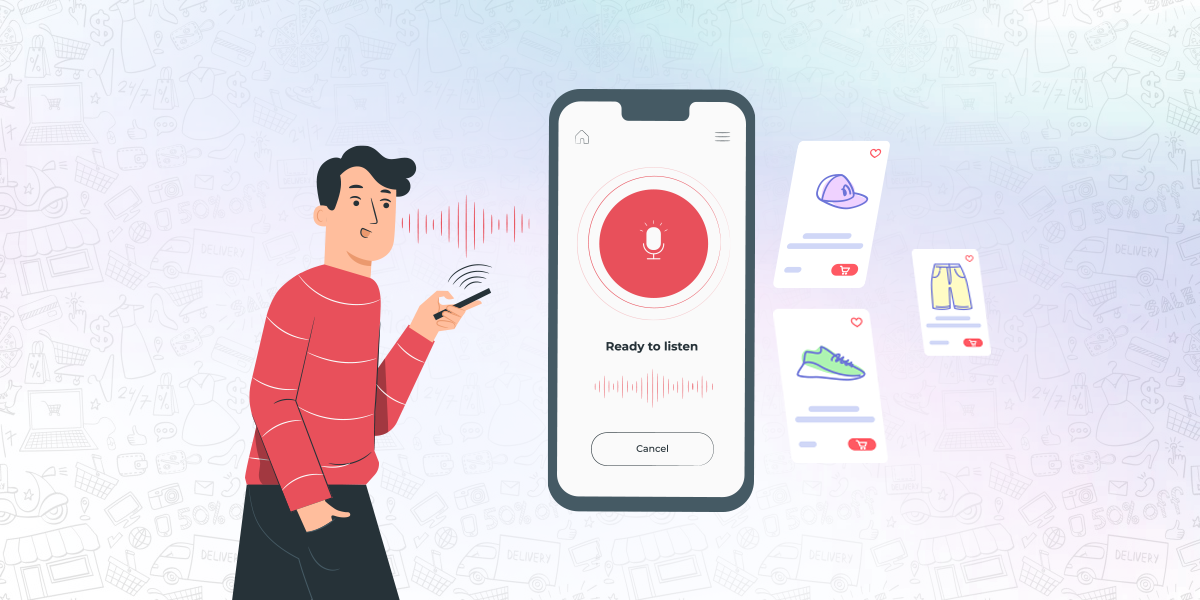 e-commerce retail further gets complemented with Progressive Web Apps (PWA) which is revolutionizing the digital ecosystem and has become a prominent part of marketers' toolkit. Since it develops synergies between websites and mobile applications without affecting any technical functionalities. Through the use of Push Notifications, PWAs effectively engage users by delivering personalized content and tailored offerings, resulting in higher user satisfaction and interaction.
Online marketplaces are also booming because of Social Commerce where Indonesia is the third largest digitally populated country in the world with nearly 191.4 million active social media users (source: Statista). The reason behind this growth is the penetration of smartphones and the internet that is bringing brands closer to the audience, connecting people of tier II and tier III cities effectively. They tend to spend more time on social media to interact with others and in search of new and engaging content. With increased time spent on social media platforms for interaction and the pursuit of engaging content, marketers now have an opportunity to tap into this user base and maximize the impact of their marketing campaigns. Furthermore, marketers gain access to valuable real-time insights from users, enabling them to make informed business decisions for improved Return on Ad Spend (ROAS) and campaign optimization.
This segment has already made a powerful impact and every new trend will help establish e-commerce further which will soon revolutionize the digital ecosystem in terms of economy, consumer behavior, mobile friendliness and among others. Moreover, the evolutions and developments in e-commerce like Payment Modes, Metaverse Technology, AR/VR, Oculus etc have already started winning consumers' hearts that they eventually prefer online retail despite the physical stores even for their basic needs and necessities. So, it can be said that e-commerce is both the 'today' & 'tomorrow' which is amazing netizens and giving brands ample opportunities to make their presence.
Written By: Edo Fernando, Country Head – Indonesia, Xapads Media