Xapads Exclusive Publisher Base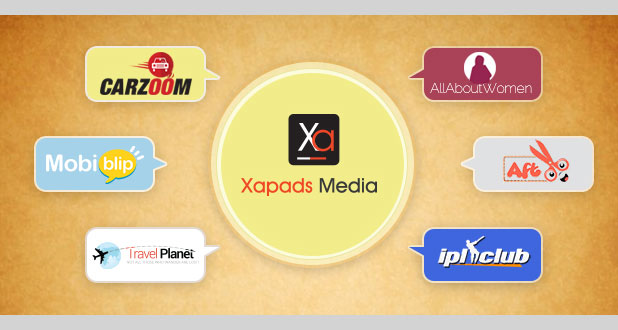 Xapads has exclusive tied up with a host of reputed publishers like All About Women, Carzoom, Travelplanet, Mobiblip, Aftoo, IPLClub, MyTimesNow.
Xapads Media holds all rights to advertisement on online property of following web portals. This not only speaks for our reach but also provide our advertisers 360 degree wide reach across various verticals.
The feasibility of this tie-up can be deciphered from the respective details of the websites:
CarZoom
This is a fast growing destination for car shoppers, offering credible and easy-to-understand information about latest Cars and automobile technology.
Here are some revealing stats:
Sessions – 6,60,605
%New Sessions – 89.33%
New Users – 5,88,534
Bounce Rate – 40.56%
All About Women
This website is all set to emerged as India's one of the leading websites for women. The site is a forum to voice the opinion of the contemporary women who are omnipresent and deserve to be heard. Solutions and advice from work to the latest trends hogging the market, from ideal stress-busters to engaging with like-minded people; this site is a one-stop shop for all.
It has grown to be the foremost destination founded by journalists of leading dailies.
The Site-facts:
Sessions – 5,42,266
%New Sessions – 84.73%
New Users – 4,60,926
Bounce Rate – 41.22%
Travelplanet
This platform provides you with the option of exploring the best travel destinations in the world. Also, the site gives information about the different issues which might pose problems for the tourists along with the solutions.
And the stats reveal that they are growing and are catering to the requirement of the tourists with great effect:
Sessions – 1,46,713
%New Sessions – 81.18%
New Users – 119,106
Bounce Rate – 46.02%
Mobiblip
Mobiblip offers an entire host of information about mobile phones ranging from different models to price to the different variants in India. Also, they help in understanding the devices better by reviewing the different handsets. The experts present compare different models and offer best solutions pandering to different types of customers.
The stats do speak volumes about the growing reach:
Sessions – 2,27,936
%New Sessions – 82.13%
New Users – 1,87,213
Bounce Rate – 43.45%
Aftoo
This website is an online shopping coupon and deals finding stage, where the primary objective is to look, discover and offer the best e-coupons along with free shipping codes. This is aimed at helping you save maximum amount when you resort to online shopping.
And the stats are backing them too:
Sessions – 51,013
%New Sessions – 87.18%
New Users – 44,448
Bounce Rate – 48.73%
Iplclub
For the cricket buffs, and in particular for the vast majority of IPL fans, this site is a one stop destination for availing minute-by-minute update about the happenings, the team news and many more inside stories…
The stats too show promise:
Sessions – 41,745
%New Sessions – 83.38%
New Users – 34,805
Bounce Rate – 52.38 %