Xapads at Dmexco 2015 – Come Join Us!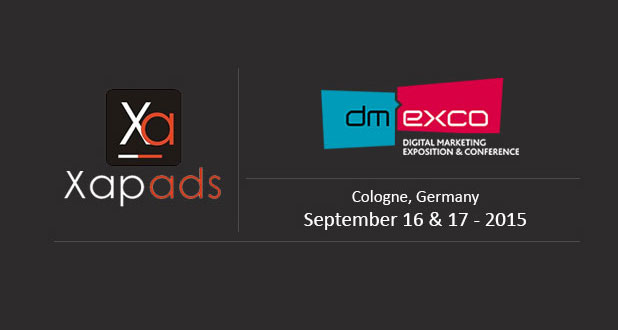 Xapads is all set to take part in Dmexco 2015. Dmexco is a marketing event and convention for the digital industry. It takes place in September in Cologne, Germany every year. The main focus of Dmexco is on marketing, advertising and technology. It lies in the core of new digital economy; the digiconomy. One of the chief objectives of it is to take all the innovation driven technologies and put across them to life. We are heading towards Germany to take part in the conference taking place on 16th-17th September 2015.
Xapads always believes in making good and cordial relations with its clients. Therefore at Dmexco, we will be meeting to our clients who played an important role in the elevated growth of Xapads.
Being an independent cross channel programmatic ad exchange, we believe into increase revenues with better optimization. We provide extensive targeting functions. At Xapads we have extensive automation and marketer service flow. We have easy to handle and user friendly workflow. We give equal weigh to all the customers therefore, all customers at a glance.
Safety comes first at Xapads, Consumer privacy legislation and regulation is our first priority on the other hand brand safety, quantity, supply chain efficiency and transparency are employed under strict supervision. We have the whole lot under one roof be it tools, display, video, affiliate, mobile and many more.
Xapads offers high impact services and expert handling of the RTB process for clients across the globe.
Our hunger never set us on rest, we believe in growing every second thus, in the convention also we will be engaging ourselves in the business expansion. Our CEO, Mr. Nitin Gupta and VP Sales Head-International, Mr. Ramneek Chadha, will be there at Dmexco.