Lets meet at DMEXCO 2018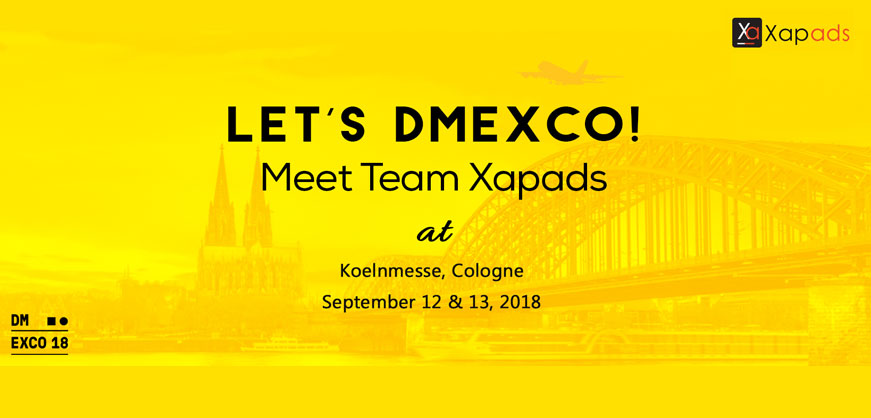 Growth & expansion is not possible without strategizing. Travelling worldwide & attending digital marketing events should be a part of that strategy. It helps to understand the international market & upcoming trends as well as strengthens networking in international markets.
Being an international key player, Xapads Media is all set to attend the DMEXCO this year too. Dmexco is the perfect platform for all the professional experts in the field of digital marketing.
Within a very short span of time, Dmexco has become one of the most popular and biggest events for all the companies in the digital advertising and marketing industry. The main aim of Dmexco is to bring the entire world's key business players together and help them attain their goals by finding the key future trends in marketing, technology, and business.
More than 50,000 visitors gather from all over the world to attend this prestigious conference in Cologne. Along with this, it also includes over 500 International speakers and 1,100 exhibitors. Dmexco has raised the standards of Digitalization and helps innovative ideas become actions. The best part about this confluence is that a lot of exposure is offered to the leading companies which helps build strong relations with experts from different countries.
We'll be happy to meet you all & exchange our thoughts. Together we can look forward to the best results and high revenue. We hope to make good relations with all our existing & prospective business partners in the digital marketing industry. We also expect to raise the bar in the field of digitalization and share our innovative ideas that can lead to more growth and a unique trend in the field of online advertising.
You can schedule a meeting with us or for any further queries, you can mail us at ramneek@xaprio.com