The New Global Advertising Practice by Google & its impact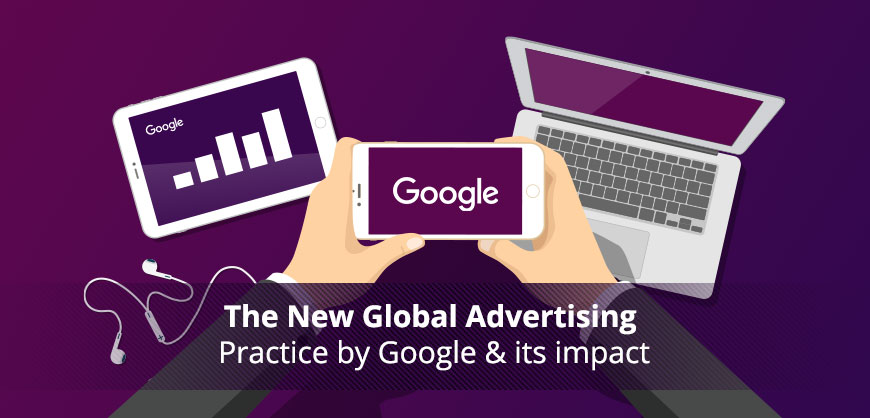 A few weeks back, the global giant Google announced a few notable changes in its global advertising businesses. The modification practices were announced for the very first time after the landmark 'antitrust deal' with French authorities wherein, Google ensured that it did not abuse its dominance. Does this mark a new era for advertisers and the entire industry?
Why Google reworked its Advertising Practices?
Google reworked its advertising practices bowing to antitrust pressure; in accordance to the French watchdog, it was in favour of publishers assuring that it could help in "rebalance the power over advertising which held sway over the business in the pre-internet era but lost control with the rapid rise of Google & Facebook".
The fundamental purpose behind this sanction to Google is to focus on the complex algorithmic auction process on which the online ad business relies because the antitrust authorities found that Google Ad Management Platform was centric to large publishers. Moreover, Google Ad Manager favoured its own ad marketplace and with Google AdX, the publishers were selling their space to advertisers in real-time. However, according to Google, some of the modifications are expected to be implemented by Q1 of 2022 and will first be tested by the antitrust authorities before it finally gets rolled out globally into the market.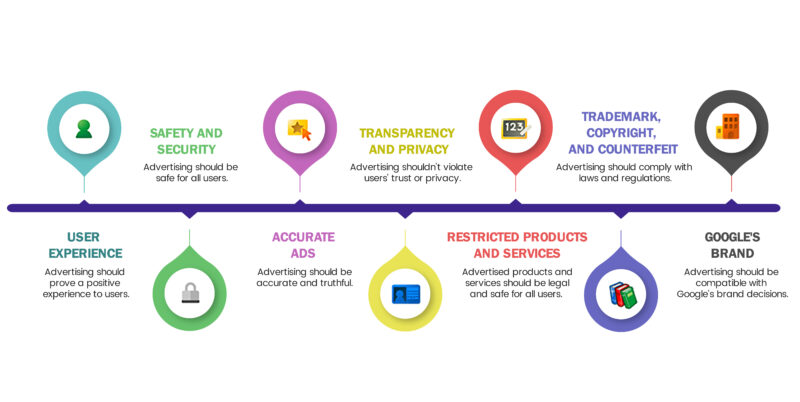 What will be the New Modifications?
Under the antitrust settlement terms, Google made some commitments in improvising its way of providing Ad Manager services to ad servers, ad spaces and selling platforms, so that it becomes easy for publishers to smoothly and effectively use its tools and data. The tools often called "ad tech" will now help apps in earning money and funding high-quality content, and will also allow publishers to access advertising data for effective monetization. Therefore, the new modifications will now give some relaxation to publishers because they were often employed by tech giants who infuriated them over ad practising and policies; as, most of Google's sales originate from YouTube ads and Google searches. However, new modifications will incorporate:
Increased Access to Data: With the availability of multiple ad exchanges, sometimes publishers use Header Bidding technology to run an auction amongst these exchanges to identify the participants. Therefore, Google will sooner be providing information about the "minimum bid to win" from previous auctions. This means that the publishers will be provided with a solution ensuring that participants with whom they work in Header Bidding technology can get equal access to data pertaining to the outcomes from the Ad Manager auction.
Increased Flexibility: Publishers using Google Ad Manager were able to sell their ads through different ad platforms with an ability to negotiate terms with other publishers platforms, implementing business strategies to a targeted niche. With this flexibility, both the advertisers and publishers were allowed to mix and match technology partners in order to fulfil their business needs.

Now, Google will increase its flexibility of Google Ad Manager to cater to the needs of partners by allowing them to set custom pricing rules. As of now, this rule applies to ads that are in sensitive categories such as weight loss, religion, politics, cosmetics and body modifications, sex and there are a lot more. Additionally, the rule is also meant for implementing product changes that improve interfaces between Ad Manager and third-party ad servers.
Secondly, Google reaffirms that now Ad Manager publishers will not be limited to negotiating terms or direct pricing with other SSPs; rather, publishers will be assisted with controls to include or exclude participants at their discretion.

Fair Transparency: To help reduce complexity and increase transparency to programmatic advertising, Google made some promises. It now emphasizes on not to use data from other SSPs to optimize bids in Google's exchange in ways that other SSPs can not reproduce.

Secondly, for the completion of the auction, Google also promises not to share bids from any auction participants of Ad Manager with other auction participants.
Lastly, publishers will be given at least three months' notice to implement the required significant changes that are a must for publishers to adopt, irrespective of the security or privacy protection or other changes that are required by law.
The Impact on Publishers
This decision broadened the opportunities with more choices and better results and opened the doors for the publishers who felt disadvantaged and infuriated by Google. Now Google will cater to publishers with a "free and open web" so that they may effectively monetize their desired content and reach the users in accordance with the meaningful goods and offerings. This will often help them in maintaining trust and transparency in the ad ecosystem as publishers will be enabled to monetize what they want.
How Ad Policies Would Affect Advertisers?
Google wants its ads policies more accessible, user-friendly and engaging. Therefore, advertisers who comply with present ad policies would be restricted to comply with the upcoming new policies and modifications. However, over the coming times, advertisers would be allowed to take some time and think about whether they need to make changes or not.
For Example: for weapons, fireworks and tobacco advertisers, Google will be announcing some restrictions in the section of its Dangerous Products & Services policy. Likewise, advertisers would be required to review the policy after it gets updated in Google's respective policy's centre. Based on the new implementations, advertisers will have to make sure that their website, business and ads will have to meet the requirements immediately after the policy comes into effect.
Therefore, with the antitrust deal, the publishers would get liberty in monetizing their desired content and advertisers would comply with all the ad policies and regulations. Advertisers would have to keep themselves updated on timely necessities based on their business's operations and the placement of their ads. Considering the policy concerns and timely updates, we at Xapads – a leading programmatic ad network, help the advertisers to effectively bring every timely update into implementations without letting their business go down.