The Modern Marketing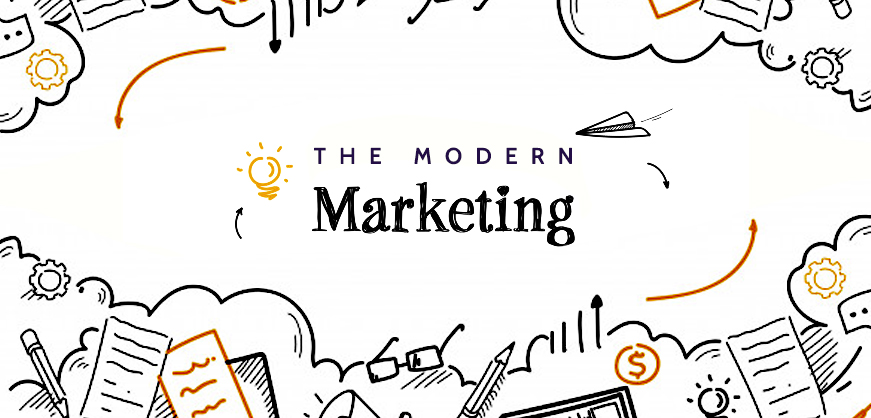 The marketing field has changed vividly in recent years. Every aspect of an organization is affected by technology these days. With its changing pace and innovative nature, marketing transformations are becoming modern digital marketing efforts. Modern marketing seems to be a very attractive term. But the question is what it actually is?
So, it is considered to be any strategy that influences a quantifiable approach to understand the audience. Modern marketing strives to achieve two things:
First, to be answerable to the question of what did marketing deliver? And second marketing should seek to drive scale and efficiency? Modern marketing focuses on a modern buyer.
These days we are very quick to understand what works and what doesn't in terms of marketing. Modern marketing is all about customers, adapting continuously the new digital landscapes, and marketing across multiple channels to reach different consumers
Modern marketing is also referred as personalization. Beyond, technology, what do you need to follow in order to adhere to modern marketing? Here are some basic principles of modern marketing:
People on the top
It is old but essentially true. For a long time, we have considered very specific view of engagement, like mobile, display, social and video. A people focused marketing needs to extend beyond advertising and should include things like sales, service and ecommerce interactions. People customer and consumers should be the centre of everything.
Have a dynamical vision
To get the "right message, right place, right time" you have to be dynamic. You need to understand few things such as location, time of day and context and use these dynamic signals to be a part of how we segment audiences. In order to be successful, marketers and media companies must think of customers as dynamic and vibrant people and enable the ability to collect and activate real-time data into their segmentation models.
Collect and measure everything
To follow modern marketing aspects, you need to understand people. For quite some time we have outsized the importance of clicks, views and likes as signals of brand engagement. Now, it is time to collect more of that data. Modern enterprises should become more obsessive about valuing data.
Creativity is the king
Considering all the technological changes, marketers still needs to be creative in marketing. The emotional touch that marketing creates with customers remains important. Modern creatives like to see the impact that they are creating. They need to understand that creativity can be flickered.
Value creation, communication and delivery still dominates
What we want to say here is that value must be effectively and efficiently communicated and delivered. You need to simplify the explanation of product functionality and performance and the resulting benefits. This encourages customer understanding and appreciation