Edo Fernando shares his future plans for Xapads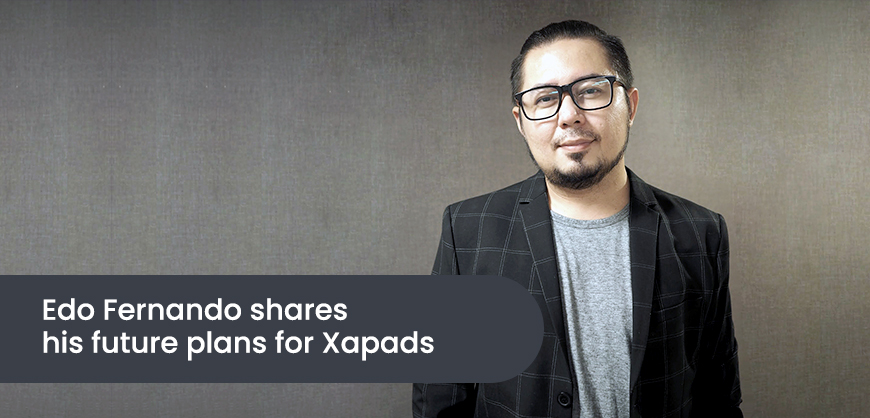 To establish stronger footholds in the fastest growing ad-tech market, Indonesia, Xapads has expanded its operations to the region and appointed Edo Fernando as Country Head. With his years of experience and accomplishments in multinational ad tech organizations, OEMs, MMPs and Publishers, he will be crafting and accelerating the strategic growth, innovation and partnership for Xapads. We had a quick tete-a-tete with Edo upon his joining Xapads, read on to know his vision and the potential of the digital advertising landscape in Indonesia:
What's your overview of the Adtech market and how it is growing in Indonesia?
Programmatic advertising has risen as the most innovative sector in our Adtech industry and much in line with its global growth trends, it has also shown an extraordinary performance in Indonesia as well. The industry is witnessing rapid growth and as more and more companies try to strengthen their online networks and increase their sales, the demand for digital advertising will certainly be even greater every year.
Indonesia is currently facing a huge gap in the field of digital marketing science as big companies and local unicorn startups are competing to adopt the latest products and with our innovative solutions, Xapads already has an extra edge.
What is your mission and vision and how aligned is it with Xapads?
In line with the core values of Xapads I believe in fully transparent and value-driven advertising while focussing on the fact that everything in advertising is strictly consumer related and a better understanding of a target audience, helps us recognize strong growth points that increase brand recall value.
ML and AI technologies like Xerxes from Xapads are gaining even more popularity as it focuses on consumer data and these technologies not only help to run programmatic advertising and optimize bids, but are equipped to help automate consumer behavior tracking. And knowing your audience helps showcase relevant advertisements at prime sources which will drive the company's growth in the Indonesian market and take Xapads' vision forward.
How do you plan to evolve as the company grows in the market?
I definitely want to bring Xapads to the next level and make us one of the leading organizations in Indonesia while building a reliable brand with a strong position in the market. Along with this I aim to evolve a solid team while developing great products that are superior in the Indonesia market.
You have been in the industry for more than 15 years so what are the most important skills you have gained during your career that would help Xapads?
The most important skill I learned is that planning is the key to running a successful business and communication is vital as your performance is determined by how well information is shared throughout a team along with timely decision making and problem solving powers for consistent growth. I also bring my strong networking skills to build better relationships with clients and partners that will usher Xapads to be the leading Adtech company across Indonesia.
What legacy would Xapads bring to Indonesia?
Xapads with its strong foundations, industry knowledge, deep market penetration, and an established brand base brings a powerful legacy that consumers can rely and believe upon.
What are the new verticals Xapads is planning to tap in Indonesia?
Our first phase is to build strategic partnerships with the top brands and as we introduce our capability to potential clients across multiple categories, we would also take into account their needs and demands while providing them with the best solution that helps meet their goal. Within the market we would create great case studies to increase our brand value along with representing and sponsorship across big events in Indonesia
Which functions are you going to build relationships with? How are you going to drive cross-functional support for sales?
I will be actively working on improving our sales growth via branding & performance while targeting various business verticals like Ecommerce, delivery, ride hilling, banking & finance, FMCG, etc with the support of our technological tools to drive sales.
We congratulate Mr. Fernando for joining hands with us and wish him success in his future endeavours with Xapads.