Mr. Aman Nagpal joins Xapads Media as VP Product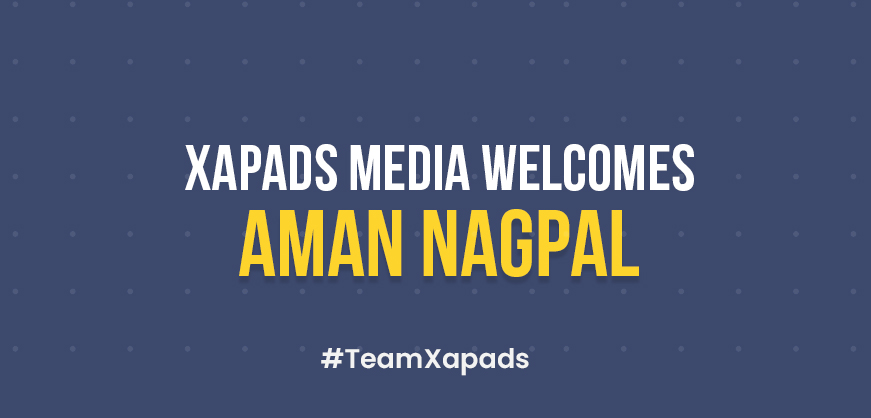 Xapads Family is excited to welcome Mr. Aman Nagpal as VP Product. He will be supervising the ad-tech product department and will be actively working on developing new AI/ ML products.
Mr. Nagpal with his decade of experience in the industry is excited and curious to explore new waters with Xapads. We had a short Q&A with him and here is a snapshot of his aspirations.


How do you feel about this new chapter in your career?

"I am happy to be a part of a prominent organization like Xapads and ready to explore more opportunities. I think the scale on which Xapads is working will provide me opportunities to explore and grow more. I also plan to take the organisation to new heights".

What are the challenges and opportunities you think are awaiting you?

"I am well versed with the technologies Xapads is using, and I look forward to being a part of making Xapads a leading innovator for technology & performance. Xapads Media is well established as a performance company internationally and I want international recognition for its technology too. I await the pleasure of contributing to the continued growth of the company and leading sales products division."
Aman, is no new name in our Ad:tech industry as prior to this, he was working with Silverpush Performance in the technology vertical handling multiple fronts from performance, technology to product development.
He spearheaded development of open RTB and led the entire frontend Self-serve platform.
Was the one behind PRISM (helping brands to visualize and measure the impact of TV ads on digital goals in real-time).
He assimilated – Hexa (eCommerce digital marketing Optimization tool).
Laurels in building the performance marketing tracking tool – JAVELIN is well known. He replaced the third-party tools with this internal product which is scalable, reliable and has enhanced features like fraud detection and data management.
He has worked on push notifications back in 2013, when they were one of the only ways for reaching customers with a customized message in real-time.
With his feats and accomplishments we cannot wait to see what the future holds. We wish Mr. Aman Nagpal success and best wishes for his endeavours as a part of Team Xapads. Please join us in welcoming him.