Meet Team Xapads at Affiliate Summit East 2018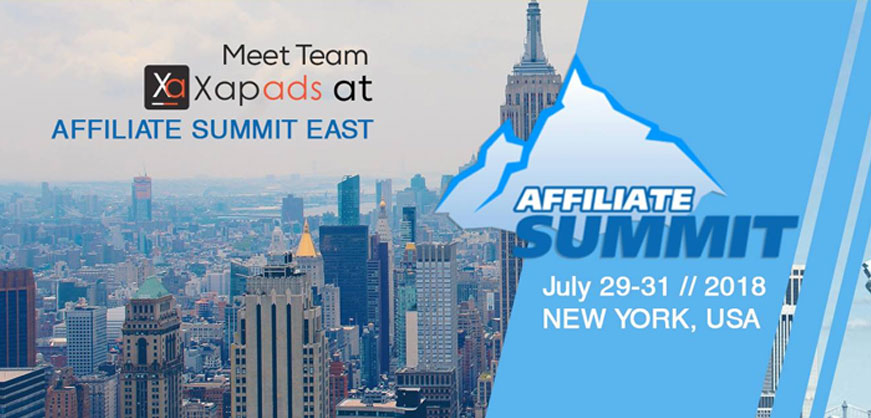 The main objective of a digital marketing organization is to find the right target audience that can aid its growth. Starting as a small startup, today the Affiliate Summit East has become one of the biggest conference series worldwide with a whopping 70 countries being a part of this event.
Industry bigwigs often have the vision for the future and help chart the path ahead which leads to greater success for the advertising industry. Year by year the Affiliate Summit is growing which has led to curiosity and lots of interest from many people to join in. Thousands of associates, leading digital marketers and energetic speakers come to New York to be a part of this vigorous three-day summit.
As a leading global event for the performance marketing industry, there will be online publishers, bloggers, media owners, advertisers, global brands, networks, agencies and other traffic sources. And as one of the global leaders, we shall be a part of the Affiliate Summit too.
This year the summit is being held from July 29-31 in New York City. If you were not a part of last year's summit come and grab this chance to meet us at the summit. We would love to discuss the business with you that can result in a chance for greater revenue.
Book an appointment with Team Xapads at: ramneek@xapads.com