How to Strengthen Sales During Festivities like Ramadan via Personalization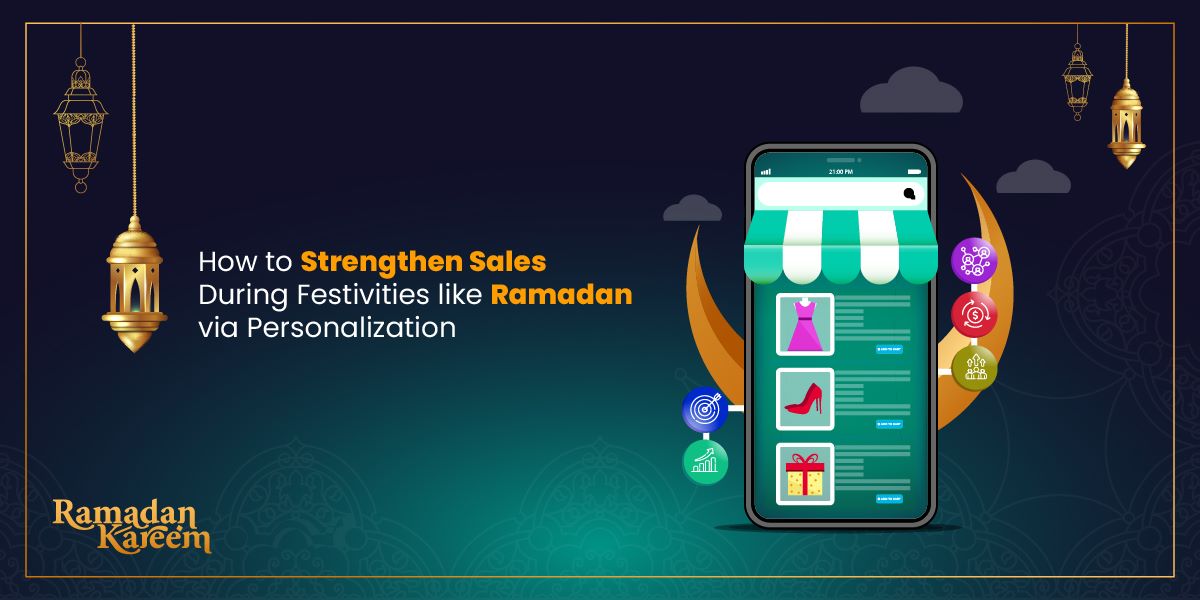 In the digital advertising ecosystem, be it E-Commerce or Q-Commerce, Travel, Education, Entertainment etc, we humans are surrounded by personalization. In fact, 71% of consumers expect brands to deliver personalized experiences due to which, indeed it has become a need of the hour for app marketers and mainstream for online businesses too (source: McKinsey). Personalization has also taken the centre stage for brands because of increasing digitalization that made people mobile-first. Moreover, I would like to say that when the festive season of Ramadan is here, personalization strategies in a marketing campaign can make a difference in a brand's recall value and ROAS.
What is Personalization?
It is a data-centric approach that enables advertisers to leverage the power of technology, providing consumers with an interactive, friendly experience and making businesses scalable in all possible ways. Personalization helps brands to cater to consumers with content or offerings tailored to their needs and during festivities, it encourages them to make certain actions or purchases from the brand. This is because netizens want brand interactions to be more customized which can add value to their preferences and that's why, the online consumer spending for Ramadan 2022 in MENA was valued at 6.2 billion U.S. Dollars (source: Statista). This year, it can be expected that the figures will multiply wherein, personalization can play a pivotal role.
Investing in such a marketing strategy can effectively develop a relationship with the audience. However, it won't be wrong to say that app marketers often desire to provide users as personally as possible, but this doesn't happen every time. Hence, it's better to segregate the cohorts sharing common or similar interests and meet their specific criteria. This tactic isn't only versatile for effective campaign performance but is a seamless way to tap into the potential target audience too.
Why does it matter?
It matters the most because considering the users' omnichannel behavior ranging from web to mobile or in-person, they have started perceiving personalization as their viewpoint and a default standard for their engagement with the brand. This is because, as per the survey conducted by McKinsey,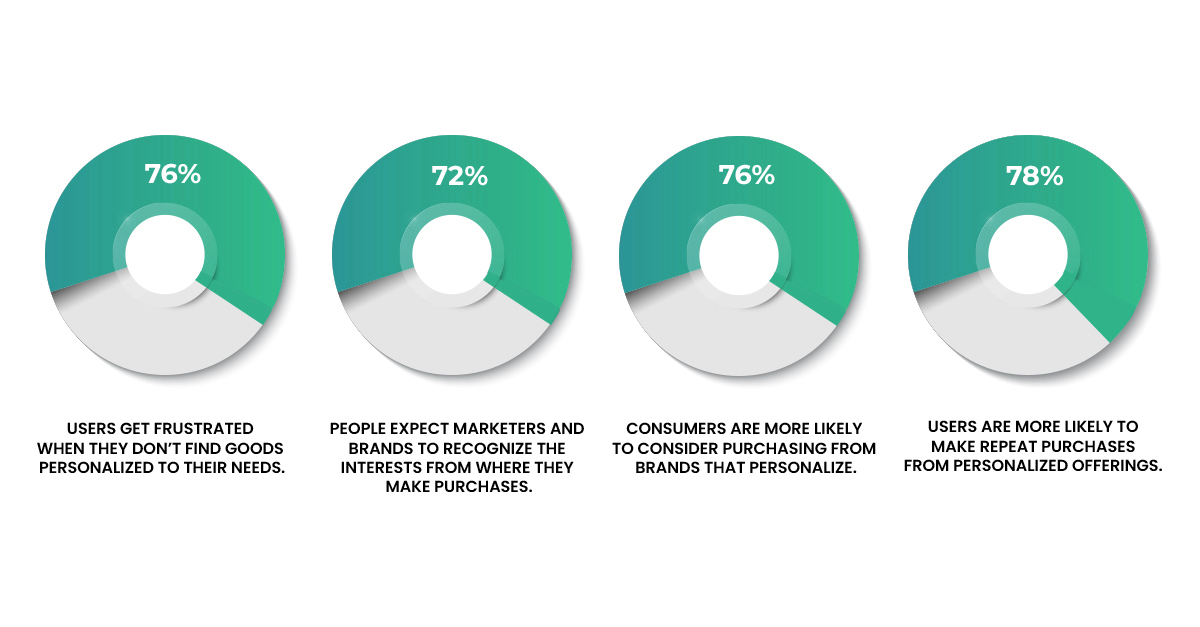 Personalized offerings with quality experience make people feel special as they better resonate with the brand and effectively respond to the campaign. It drives user loyalty and quality retention rates as well since it provides marketers with users' metrics based on which they can efficiently improvise campaign execution which further generates a more robust user LTV.
Here's how marketers can strengthen sales during Ramadan via personalization:
Content Personalization: Users prefer to consume and interact with content that seems relevant to them and somewhere resonates with their sentiments where Content Personalization can make a difference in campaign performance. This concentrates on user choices as its a blend of storytelling and interactive content which encourages users to explore more offerings of a brand and increase the likelihood of sales.
Contextual Targeting: This is effective in creating a brand recall value in users' psychology because it helps marketers in tapping into the users who show interest in the brands. Even during the festive season, app marketers can contextually target the keywords that seem relatable to the ad and showcase the content that users are interested in.
Vernacular Advertising: One of the reasons for the evolution of the digital ecosystem is Vernacular Advertising because it not only connects the brands with the users but also creates awareness by maximizing brand reach. This helps marketers to hold the consumer interest towards a campaign as it displays the content in users' native lingos. When the content gets highlighted in netizens' local dialects rather than the standard ones, they perhaps give preference to the brands over competitors which results in boosting sales.
Personalization is like the soul of any marketing campaign because when the end user gets facilitated with the offerings he looks for, perhaps; the chances of conversions increase with a developing trust factor towards the brands. Thus, I would like to suggest app marketers incorporate the above-mentioned tactics in their Ramadan campaigns at an early stage of execution which can lead to better user acquisition, engagement and retention rates.
Written By: Gagan Uppal, Country Head – MENA, Xapads Media