Future of Content Marketing in Digital Advertising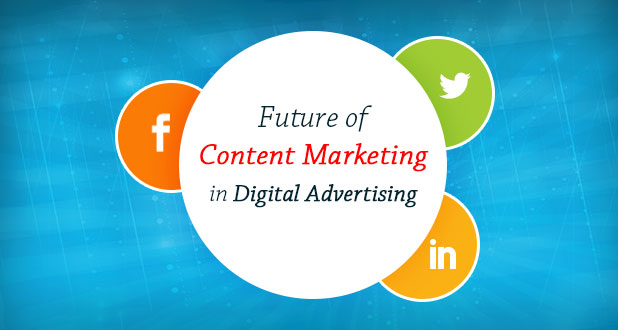 A study suggests that humans have an 8 second attention period as compared from a goldfish, which has 9 second long hold. Content is the king of the upcoming year for online marketing. It is not an unknown fact that more than 5%-10% of the total advertising budget shall be earned by Content Advertising only. The requirement of quality content continues to grow, in fact, more rapidly than before.
Content marketing is like directly engaging or talking to the customer and selling products. Small corporations with less than 50 people to big players are taking notes on how to have a great take using content management strategies. In simple words, they understand the momentum of Content Marketing.
The quality content unquestionably strengthens the search engine rankings. Talking a little practical, many advertisers are still trapped under the thinking of campaign terms. Just thinking outside the box won't work; it's high time to break the box. Coca Cola has staffed a content marketing department of in-house content editors and creators.
Creating content with high audience engagement using hook or crook shall display interesting turns in coming years. It has been observed that companies that provided engaging content has witnessed a pretty high rise in their Return on Investment.
Developing a video content strategy using Instagram, animated GIFs, Vines etc. are the trends which should be quickly adopted as about 64% of customers are more likely to buy products after watching videos. No wonder, only 24% of brands are using video advertisement and are ruling the market.
It should be understood that the consumers have shut off their doors for traditional approach of marketing, the banners or button appear during online surfing is completely irrelevant to them. They will see only the thing which is relevant, adding some value to their lives and which is attractive to them. Content should make a person stop, think and react. The future of content marketing is full of innovative surprises, where creativity shall rule.