Digging Deep in OEM Advertising and Placements!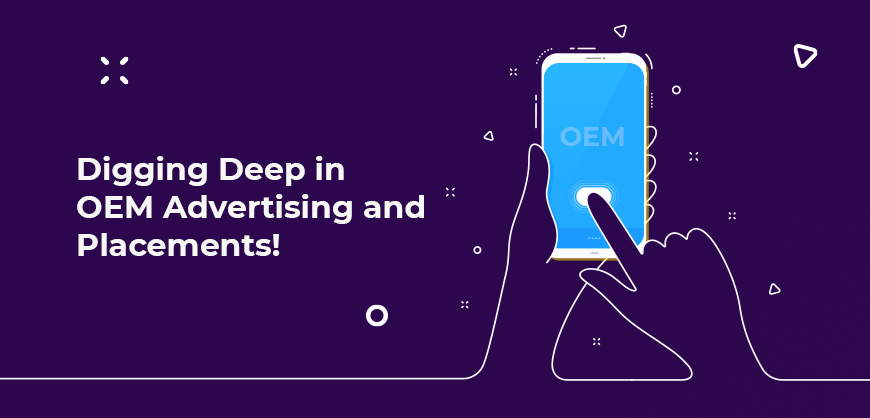 OEM has opened a world of alternative and successful advertising which creates a strong recall value while transforming your marketing approach in a brand-safe environment by incorporating unique branding and performance strategies. Over the past few years, OEM advertising has become a buzz because its transparency and reach have enabled advertisers to adapt to its opportunities. Its USP of being cost-adequate over traditional marketing strategies also lets advertisers make informed decisions with real-time active user acquisition. So, let's take a look at different OEM advertisement placements and how to make the most out of them.
Generic-Drug Trends Squeeze Walgreens Profit buy sildenafil 100mg online mylan to provide generic truvada for u.k. trial
1: Pre-Install/Pre-Load: OEMs usually come with a clubbed bunch of Apps known as Preload and this is a great way to introduce your app to new users. Preload also offers quality conversion rates because it banks upon the trust of the Original manufacturer and the comfort of having apps at one go.
2: App Store Promotion: Every major OEM comes with its own app store that can run in parallel to the Google Play Store. Many users use these in-built stores to download/install apps since it's a significant new source for them and can be counted over Google Play Store installs. Therefore, it is always recommended to have an updated app version on these alternative stores to tap the new and existing users while offering them updated services like the Google Play Store.
The top 15 pharma companies by 2018 revenue where to buy deca activity – turinabol nedir, anabolic steroids side effects kidneys – north london reading group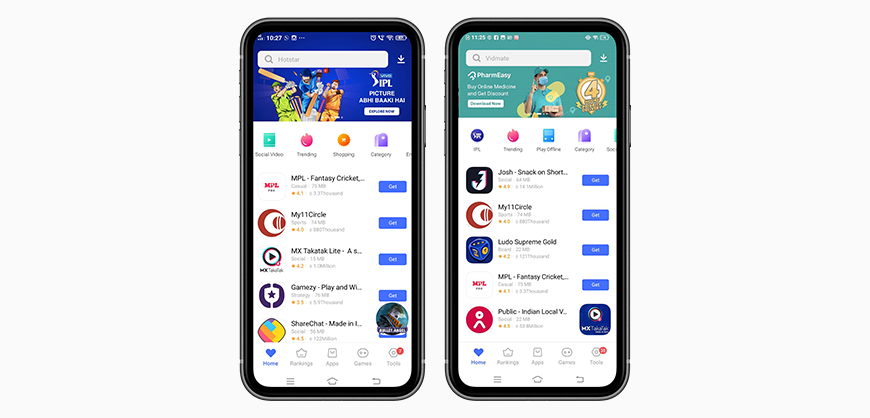 2.1: Recommended Apps: It's a native way of advertising over OEMs to display the top-performing and highly downloaded apps to the users. The catalogue of Recommended Apps is usually reserved for top category apps in particular geo-locations such as Utility and Productivity apps like Digital Wallet, Photo Editing, Scanner, Task Manager etc. aids advertisers in boosting app installs and drives better leads. Showcasing the app here wins the user's trust and also gives advertisers a cutthroat edge over competitors in the same categories.
2.2 Hot Downloads: OEM smartphones have a couple of perks like they showcase trending apps to users as native advertisements called "Hot Downloads". Also dubbed as Hot Apps such as Short Video Apps, RMG (real-money game) Apps, Social Media Apps etc. these enable users to install the apps in lesser navigation and result in quality conversions with better user engagement rates as well. For example: During the IPL season, a cricket-based campaign for RMG apps can gain excellent click to install rates because the OEM app stores provide a convenient app install process to users as compared to the regular APK download & install process from RMG's website. However, the app must be legitimate and follow prescribed criteria and guidelines of "safe to use" for users.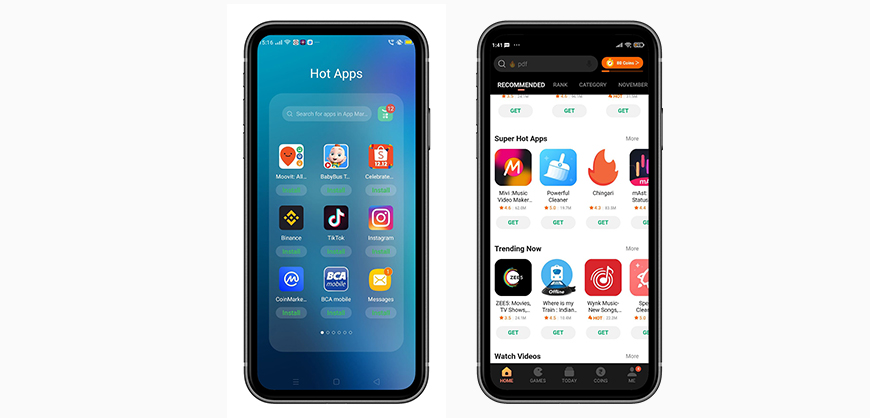 2.3 Icon Promotion: This is one of the most engaging and high volume strategies of ad placement over OEMs which more or less works in an organic approach environment. An icon of an app is what defines its identity and is an opportunity to fulfil the app's purpose, at a glance; thus, advertisers need to ensure that the app's message is clear, its icon and name must be attractive to stand out effectively on the app store. If it is done correctly, it would automatically serve the app's purpose with clear identification by tapping a quality volume of untapped users for the apps.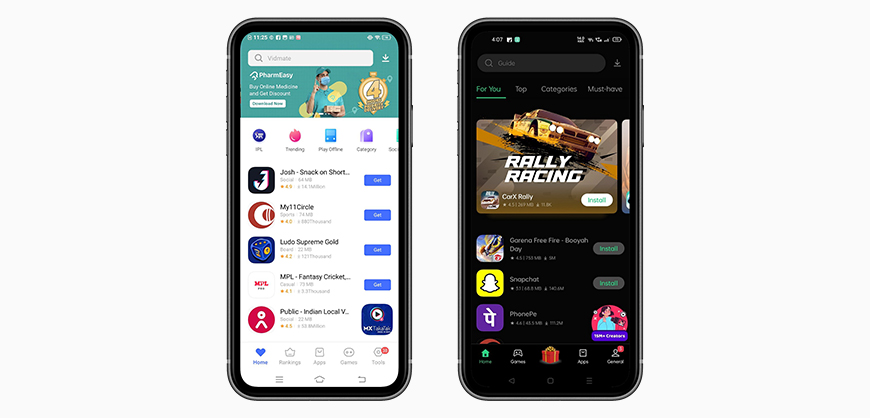 3: Browser-Based Promotion: Native browser of any OEM smartphone is the go-to place for users because they often search for their most wanted content wherein, having an ad at the appropriate place for the right audience can drive a quality engagement on your application. Moreover, when it gets merged well with the in-line content, it can encourage users to click and follow the course of the app install. This strategy has proven to be the most effective one for quality users acquisition for many apps such as News and Short Videos.
Every application has a different user journey and goals thus, the result may vary over different ad placements. Therefore, it is important to know and understand OEM advertising and advertisers must have a setup for adverts proper execution before investing their marketing budget into it.
At Xapads, we can recommend to you the best possible way to make the most of your OEM Advertising and can further help you evaluate which placement will work the best for your product and application.
Written by: Rohit Arora, VP Mobile