CEO Speaks – How technology has been changing the advertising landscape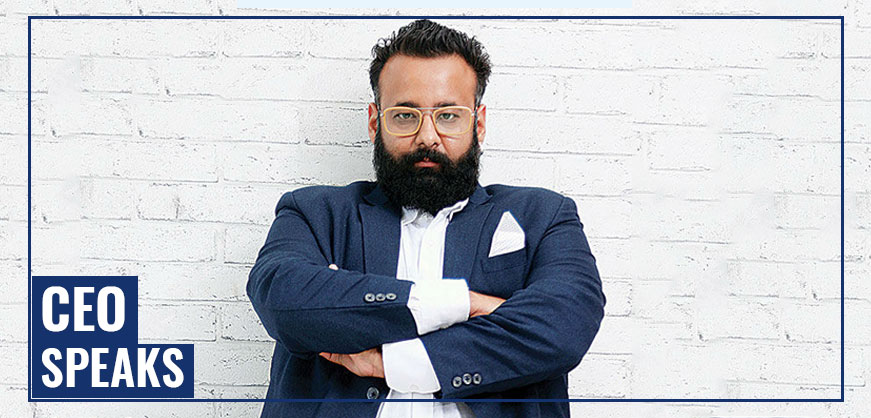 In digital advertising, the influence of technology is diversified. Contemporary organisations' are working on to more advertising verticals than ever- display, web, mobile, native and RTB. End users have also amalgamated with more information and knowledge than a decade ago. With Proliferation of Smartphone, mobile advertising is consistently picking up the pace. From text and multimedia messages to mobile web and Mobile in-app ads, Mobile advertising has evolved immensely. However, no single ad technology has such huge potential to stun the digital sphere as RTB (Real-time bidding).
There was a time when we had limited number of options like television, print media, outdoor advertisement and other channels. The problem with traditional media is that marketers couldn't be able to track ROI from these sources. For ex: – an ad is circulated on a channel for n number of views but it's not a guarantee if that ad is seen by a targeted customer or not which yield average results.
The advent of the internet, mobile (Smartphones) has propelled consumer's dependency on digital and social media platforms. In the case of digital ads, you can target your prospect customer via comprehensive targeting techniques. This evolution has led to the debut of real-time bidding (RTB) platforms and ad exchanges which prompt advertisers to bid for ad space via an automated auction mechanism.
Ad networks are lagging behind in technology and still dependent on people drove approach and hence advertisers are not getting the desired yield. To eradicate that we should move from the relation driven approach to more sort of programmatic one to ensure that both quality and desired matrix have been achieved. The programmatic approach is enriching advertiser with higher profits and brand recognition, publishers with the right pricing, transparency and elimination of fraudulent. The RTB platform geared up with data management tools is capable enough to identify interests, credibility and profile of a visitor and deliver most appropriate ads.
Our industry is marching towards automation as it is the future of online advertising; advertisers can buy digital ads without speaking to a single human at an organisation. Programmatic buying is growing at a rapid pace as it only makes ad transactions more effective but also efficient.
The automated buying is at a very booming stage in India though it has not shaped up the way it should have been. But in the coming years, we should definitely see a tremendous growth towards this. So, it's important to make people understand the value and opportunities available to them.
Digital gateways like BHIM, Airtel payment bank and other services have presented an option for people to make e-payments. It will not only boost our economy but also able to create sales on the internet which automatically scales up expenditure in digital marketing. In the next five years, digitalisation would defiantly see a tremendous inclination.
No doubt, Internet has made advertising more precise and targeted but it's technology that keeps you ahead of the game in digital marketing. All in All, Technology is a trump card to stand out as real champions in this always changing world of Digital Advertising.