Art of Wake-Up Campaigns: In-App User Retention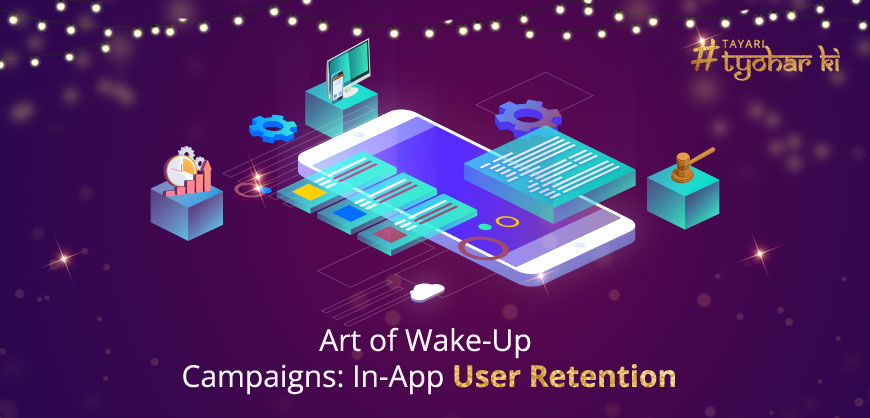 Mobile marketers often strive hard to acquire new users towards their apps however, there always remains a constant uncertainty that post user acquisition, whether a user will come back to an app or will uninstall it. In fact, stats too highlight that 80% of the acquired user's on an app can drop off after Day 1 and this challenge is faced by every advertiser: How to keep the user interested and re-engage them? With personalised ads tailored to their requirements especially when they have the purchasing power during the festive season, a wake-up campaign can do wonders.
However, even after successful user acquisition, a user often becomes lapsed or inactive due to multiple reasons. This means that while rational spending on UA campaigns is important but simultaneously, it should be supported by a stronger retargeting strategy at its earliest stage allow users to choose you over your competitors. Therefore, to analyse the user's brand switching pattern or reasons of knowing their inactivity, their app experience shouldn't be compromised. We at Xapads, understand the advertiser's concerns and cater to them with our innovative solutions of wake-up campaigns.
What is a Wake-Up Campaign & Why It's a Must to Have in Your Marketing Toolkit?
As the name itself suggests, a Wake-Up Campaign immediately grabs the user's attention, especially the ones who have been inactive due to any reason on an already installed app for the last couple of days. It re-engages the inactive and lapsed users while encouraging them to complete the actions that were either not made earlier or were incomplete. In other words, a wake-up campaign is also called a re-engagement campaign because it inspires users to get back to an app to make an action and thus, increases the count of DAU (daily active user) of an app.
It is essential to incorporate a wake-up or re-engagement campaign in your marketing toolkit because with huge discounts across various online marketplaces, users often switch brands and 23% of app uninstalls take place during the first 24 hours after installing the app (source: Business Line: The Hindu) wherein, the wake-up campaign acts as a reminder for them to return to your app.
Types of Wake-Up Campaign:
Campaign for Inactive Users: It targets the audience who hasn't either opened the app or have made an incomplete action. For example, a user who added a product into a cart but hasn't made transactions can be re-engaged via wake-up campaigns with some catchy or recalling content that reminds them about their last visit/action on an app.
Campaign for Lapsed Users:It strives to target the users who have completed half of the actions and have switched to the competitors. In 2020; globally, 88.05% of online shopping carts were abandoned and did not convert into purchases (source: Statista) so, executing an effective wake-up campaign can effectively engage the lapsed user and result in conversion as well. For example, a user added a product into a cart in your app but decided to look for the same or similar product on a competitor's app due to any reason. In this case, you can encourage him to return to your app via a stronger wake-up campaign like discounts or other interesting deals that might inspire the user to return to your app and complete his transaction.
How to Successfully Execute Wake-Up Campaigns?
Wake-up campaigns are executed via efficient Push Notifications which must be captivating enough for an inactive or lapsed user to wake up and start using an app. This is done following the below-mentioned important steps that gauge the success metrics of your campaign:
Build Audience Set via OEM: Active audience set based on users activity change daily therefore, we at Xapads have partnered with some leading OEM brands like Samsung, Oppo, Vivo, Huawei, Xiaomi which enable us to target the audience pool of the respective users who are lapsed and inactive ones. Based on the obtained metrics, such users get a wake-up push message at the right time to turn them into active users.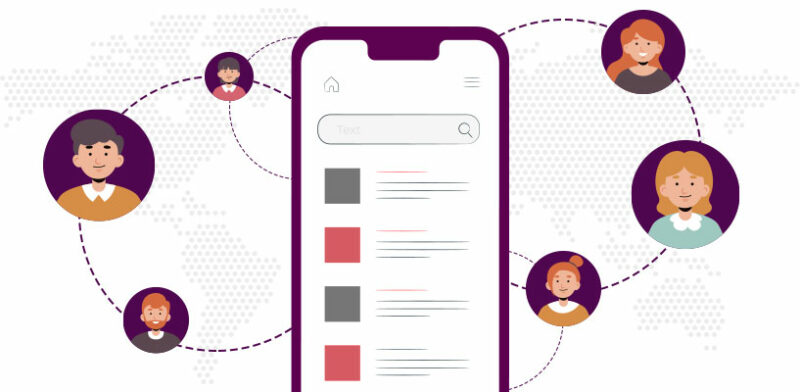 Right Timing of Push Message: Push notifications alert users incorporating attractive, witty and timely content based on their last activity which is usually updated when the app is not running; for example, reminding a user about the level he played last, last watched video, a product left added in the cart etc. Reminding users via push notifications about their incomplete and last action is a smart way to bring them back to engage on an app wherein, stats also say that sending an effective push notification can increase app retention rates by 3-10 times. This can be done with personalised messages that allow users with some interface to perceive the app and get the required actions complete. For Example: If you are a brand owner of a food delivery App then, sending a push message a little early before the lunch and dinner timings around 12:30 PM and 8PM with punchlines "Food Craving? Order Your Favourite Food" would catch the user's attention and probably engage him to order food.
Such strategies build effective re-engagement and would help hold the user's interest, post completion of their actions. This is because industry stats say that executing an effective push notification at the right time can observe a click rate as high as 30% wherein, an actionable CTA can boost campaign performance more by 40+%. Therefore, continuous personalisation is of utmost importance as users feel that advertisers care for them and treat them personally. Thus, personalisation can also be done in two ways such as interaction and content which provides a better-personalised experience because these aspects develop more constructive relationships.
Interactive Personalisation: It concentrates on the timing of the message and what should be delivered to whom. For example, an eCommerce app that allows its users to search for different home appliances should be provided with some push notifications like "price drop in your wishlist products"! This will inspire users to know more about the offer in the particular notification.
Content Personalisation: It requires the user's past actions, browsing history, searches etc. to show him the ad based on them. For example, if you aim to target the content and video creators on short video apps; then Friday is the most suitable and right day to grab and engage them with the interesting and suitable content of their requirements.
Retaining the users is often a daunting task but this festive season, it can be a golden opportunity to bring back these inactive users via attractive wake-up campaigns. We believe that the ultimate focus must be on the user's lifetime value wherein, wake-up or re-engagement campaigns create a connection with personalised ads that increases the chances of their in-app interaction. Therefore, plan your Wake-Up campaign which is worth the investment and helps to achieve your long term marketing goals.