Advertising Budget to Watch in 2016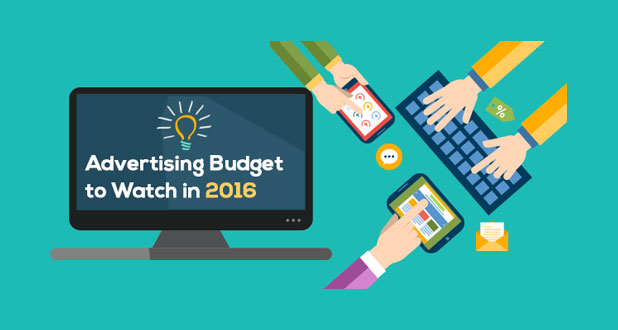 We should be habitual to use the term 'Digital Deflation', as in the year 2016 the budget is most likely to shift from traditional to digital; reason being digital is way cheaper to buy than traditional media (TV, Newspaper, Radio etc.). Well digital is not the only reason that is bringing down costing, though. Some traditional media have also predicted to lower their ask prices in order to compete with digital media, leading to additional deflation. Here are some others to be keeping an eye on in the coming year:
No Stabilization for Print
The losses for newspapers and magazines shall stabilize but not in the year 2016. With rise in use of mobile devices, the struggle of print media for advertisement will be present as a majority of companies are going to slash their budgets on heavily prized print Ads and move the same to digital format of advertising.
More OOH Bucks
Digital advertising is expected to grow to be the biggest media category in 2016. All forecasters predict a continued period of growth for Out of Home (OOH) advertising. Using big data to target people is highly promising and that will continue to flash development.
Mobile Will Be the Fastest Growing Segment
This is nothing new but mobiles shall not completely outpace desktops. The slender majority of digital spending will go for desktop. It should be noted that digital video budgets are overpoweringly spent on desktop and will be continued for at least another three years as well. Mobile has become a mini-web and thus sharing the desktop budget.
Digital Video Advertising Shall Catch Pace
Digital Video advertising has grown by more than a third year-over-year and now. Video Ads are now winning the budget away from the TV Ads. Video streaming giant YouTube is generating billions through digital Ads only. The increased budget for digital advertising is being drawn directly from cutting the cost of TV advertisement.
Social Media Is Going To Eat the Largest Part of Budget
Whether it is Ad banners or Video Ads, most of them are watched on social media. With a huge mobile-first audience, Facebook is set to benefit hugely from the anticipated rise in digital usage across devices. One out of every six minutes spent on internet is spent on Facebook and one out of every 5 minutes spent on internet is spent on Facebook.
These few trends are chalking down the possibilities of what's may come in 2016, but one thing is assured, the digital space shall witness continuous growth, innovation and the marketing minds are going to amaze the consumers.