Key Advantages to Video Advertising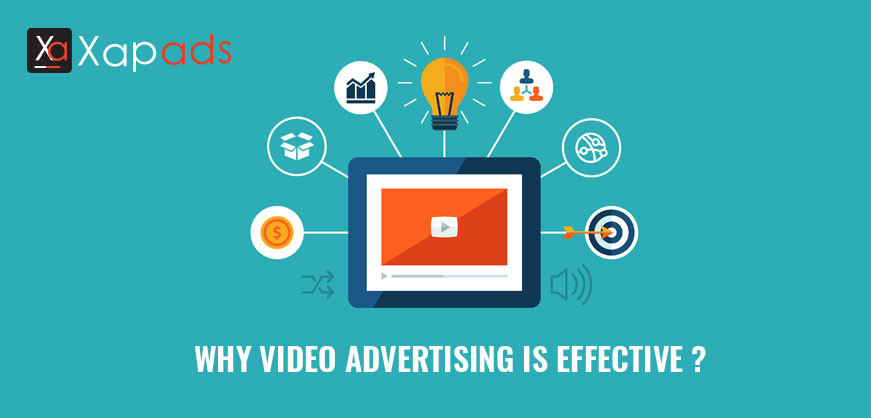 Online video is one of the fastest-growing channels of advertising, triggering heavy demand from brands for high-quality content. According to a report in Economic Today, the online video consumption has grown almost five times in the country in the last year. Reports claim that that people spend an average of 47.4 minutes a day viewing videos online in 2017 up considerably from 39.6 minutes in 2016, driven by platforms like Hulu, Netflix, YouTube, and Facebook. The rise in video content consumption has grown as much as 200 per cent since 2016 which lead a rise in the video advertisement too. The last year, 2017 was the year of video advertising as it observed a more aggressive approach from social media influences to video giants. Reports also suggest that because of affordable data and lack of youth orientated content on small screen, video content on internet has become an important part of everyone's life. Most of the people spend their time on smartphones or other gadgets which is why different forms of video advertisement are booming.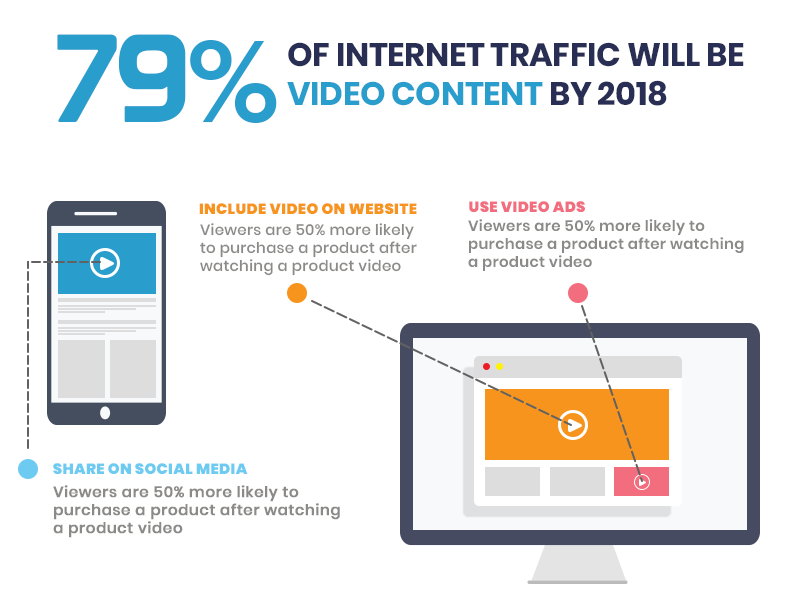 But many advertisers are still in doubt whether a video platform is suitable for promoting their business or is it cost-effective? So for all of those, here is why video advertising is the gen-next solution for promoting your business and will rule the market in the coming years
Higher conversion
The average click-through-rate of video ads is 1.84% which the highest CTR of all digital ad formats! And for a 15-second non-skip-able video ad the Average completion rate is 92%. while skip-able video ads, the rate is 9%. Also 74% of the total Ad Recall can be achieved already within the first 10 seconds of the video.
Visual Impact
Video ads are descriptive and capable of conveying much more information than any banner or article. With the help of videos, you can convince the customers. Also the conversation rate of video advertising is much higher than banner ads.
Measure Direct ROI
A normal person is used to watching Video Ads on TV from a long time now and they connect to it but there's no effective way of measuring the actual impact of an advertisement neither the reach. But with Video Ads digitally, you can not only measure the reach of the ad but measure the actual impact of it too. Also quality tools ensures that a genuine user is actually watching the ad.

Consumer Psychology
The emotional impact of video ads is significant when you make a more solid personal relationship with storytelling through sight and sound, connecting a viewer's emotions to your product or service which results in brand awareness.

Mobile friendly
Our generation is known as Smartphone generation, With easy and affordable availability of smartphones, data and video content this segment is already looked upon as most trusted user base for any advertisement. YouTube claims that mobile video consumption rises 100% every year further ensure this medium is here to stay.
Practical Brand demonstration
Video is a great tool for learning, but it's also super easy to ingest. Now a days people are too busy to read long product descriptions or go deep into services so they prefer watching the product in action which is why it is one of the most significant driving forces .
Cost-effective
Biggest myth is Video advertising is high on price, but on other side it gives create same visual effect as TVC with 1/100th of price, and provides more options for selecting the right audience and track performance. Also it gives better ROI and conversion than traditional Mailer or display advertisement.
Precise Targeting
The superior ad targeting ensure that your ad is served to targeted users and not to the audience unlike in conventional advertising where you can not select the audience according to age, sex, interests and geographical location. The artificial intelligence gives a unique approach of serving the video ad which is highly targeted to the user. This makes sense as the user is not only watching the ad as per his likes / dislikes but also the brand is reaching targeted audiences.
Video have exponential growth of 200 percentage in last two years in the consumption of video content. With such high increase in content and user base it would be wise to follow the trend and move towards new era of digital advertisement.