User Acquisition or Quality User Acquisition – Unlock the Difference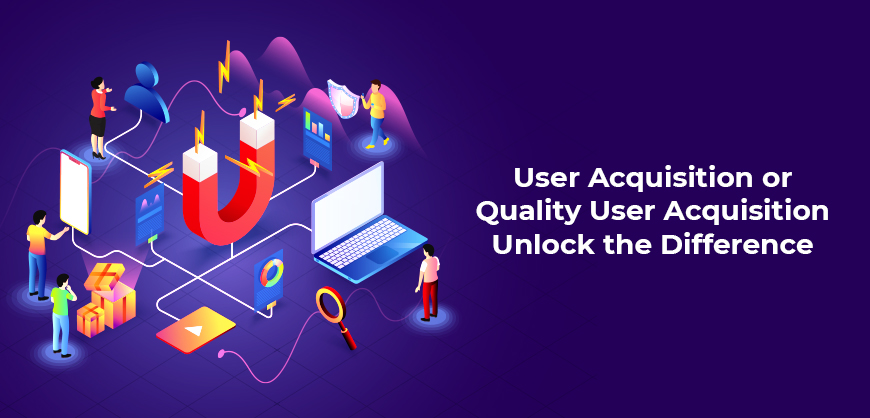 Today we live in a mobile-first world wherein, the most common mistake campaign managers make is to misunderstand the true meaning of user acquisition. However, User Acquisition doesn't mean just an app install or welcoming a user to your doorstep, rather it's the beginning of a journey (Install, Purchase and Recommend) wherein, the success is determined by Post-Install Engagement.
Presently, Apple and Google play stores collectively offer more than 5.70 Million Apps to install (statista) wherein, all these apps are competing for user attention and their success rates depend upon how often the consumers interact within it, after successfully being acquired. Studies say, globally 71.5 Billion apps were downloaded in H1 2020 but how loyal a user is to any specific brand is a matter of concern (source: Business of Apps). Owing to this, the competition amid the app ecosystem to acquire the users and get a positive ROAS is a real struggle every marketer faces. A study highlights that 49% users stop using the app after Day One of acquisition for multiple reasons which make it even more essential to boost brand awareness and concretely engage consumers towards making in-app purchases.
A loyal user is the most valuable one for the brand and thus, advertisers strive hard to create an efficient campaign with an overview of acquiring quality potential customers and retaining the same. Therefore, to enable Quality Acquisition for your brand, let's read in detail its importance and solutions for its effectiveness.
How to Unlock the Hidden Secret of a Successful UA Campaign?
Know & Understand Your Audience: Understanding the audience and targeting them is the foremost and broader action that incorporates a few major components such as geolocation & demographics, users' buying pattern and granular reports of the current user base. Therefore, advertisers should empower their UA campaigns considering these factors while rendering a potent experience to users.
Create an Impactful Campaign: After analysing the audience pool, create and execute an impactful campaign, incorporating Rich Media Ads coupled with videos and innovation. This is because globally videos have an online usage of 90% with 3.1 billion viewers (source: Statista) making it the most effective way of capturing users' attention towards the campaign than any other means. Thus, the right use of Mediums increases brand recall value for the audience which stimulates their sentiment and encourages them to engage with your offerings in a better way.
Deferred Deep Linking: This is the most important strategy in bolstering the UA campaigns because users don't have the app installed on their device. Therefore, Deferred Deep Link firstly redirects them to install the app and then takes them to the respected in-app location. In this strategy, the user's data immediately gets logged after clicking on the campaign and showcases the content that drives install, immediately after opening the app.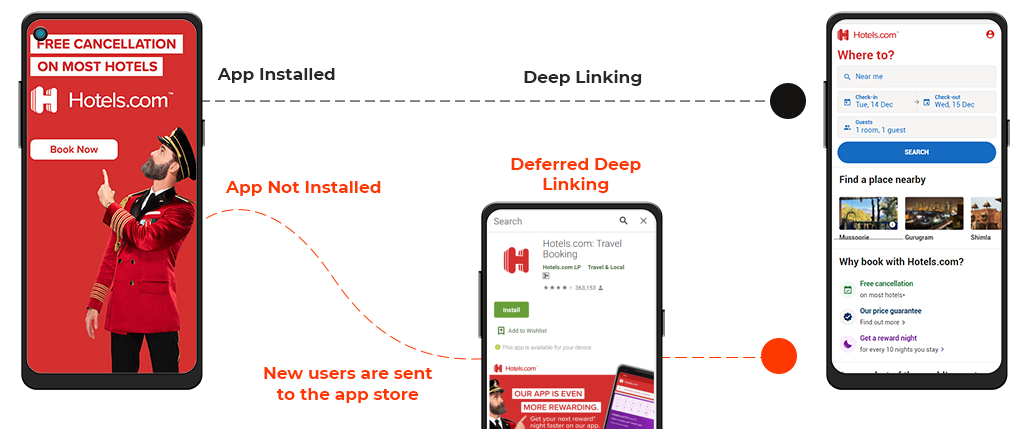 Rewards & Coupons: This is the fastest way to introduce your product to your desired audience as offering them welcoming rewards reduces the risk and further encourages them to take action. This can be done via a Deep Link campaign where an app is already installed inside the device and the deep link campaign takes users deeper inside this app. Therefore, having such a campaign in place with an effective reward CTA would enable users to try your brand every time when they wish to take action. Thus, an advertiser can act smartly by offering some small but helpful deals via Deep Link campaigns, like a sign-up bonus or cashback on the first purchase, which often encourages users to try your brand and become loyal towards it. Moreover, you can also incorporate rewarded ads in your marketing toolkit because it generates 2.5x higher eCPMS (source: Business of Apps).
Fraud & Hygiene: Fraud is a serious concern that cannot be overlooked as a report by Global Fraud Detection and Prevention Market (2021-2026) says that the global market was valued at $18.24 billion in 2020 which is expected to reach $40.8 billion by the year 2026 with an 18.17% CAGR (2021-2026) (source: Business Wire). Therefore, there is a mechanism against suspicious patterns of fraudsters that assist advertisers with ironclad sources and fraud prevention wherein, they can optimise the source which has higher post-install engagement and enhances its overall hygiene.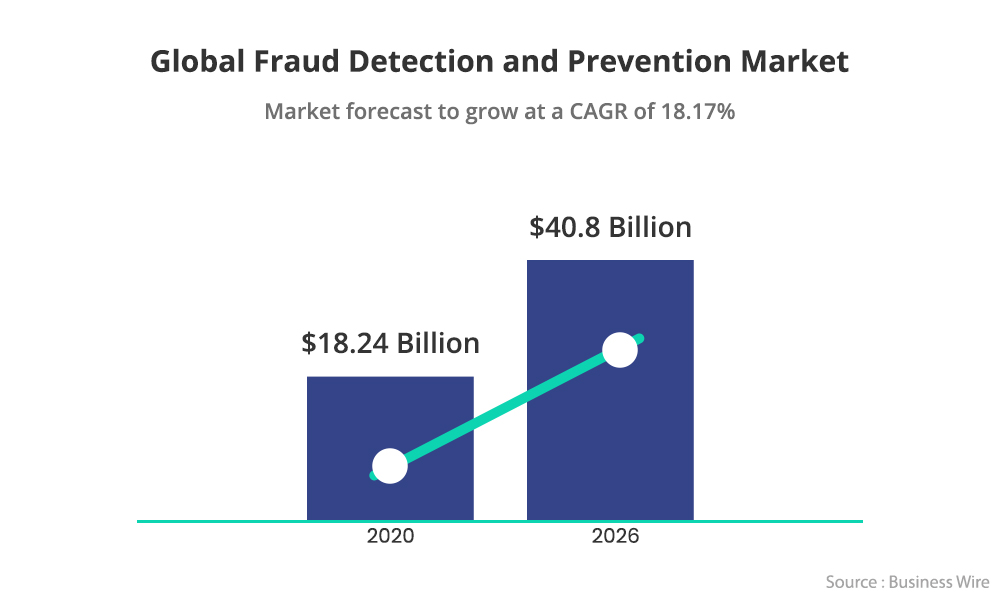 Retention Insights: Advertisers desire to engage the users post-acquisition which requires proper insights to analyse the user's actions and performance of the campaign as well. Herein, Retention Statistics play an important role and assist advertisers to unleash and attribute the channels that bring quality traffic. This enables advertisers with real-time Retention Insights to analyze when they need to acquire more new users and how efficiently they can engage the already existing users.
Timely Update Apps for Better App Interface: Your app achieves a new level when it gets timely updated with all required nifty-gritty and seems to be smart and dynamic. This is because an updated app grips a user's interest and provides him with a better interface via which, he remains stuck to it due to its new features, offerings, functionality, and navigational flow. This also encourages users to further recommend your app in their network which ultimately results in driving more installs because having a smooth UI is a key towards effective monetization. An average of 58% of millennials prefer apps for making purchases as it's faster, quicker to navigate and provide additional benefits that keep them engaged (source: eMarketer).
App Store Optimisation (ASO): It's an important part of user acquisition because according to Statista, 561 million apps get installed from the app store every day. Therefore, it is the art of making modifications to an app for getting quality visibility and installs which becomes simpler by having descriptions, keywords, headline and various other components that result in quantifiable app installs. It's like a web SEO's strategy via which, the app gets featured on the top of the app store and boosts the acquisition rates by delivering a clear presentation of the app's offerings to the users. This can be done by concentrating on the specific key page elements, localising the app store pages and optimizing the conversion as well.
Successful user acquisition is not just acquiring them but the intent of making sure that they use your product and offerings, we at Xapads believe in your brand and offer you solutions assuring that once a user has boarded your app, he will never become inactive, lapsed or churned. Hence, efficient strategies of user acquisition in place can boost your brand and encourage the right audience to choose you over your competitors.