Is Contextual Targeting making a comeback?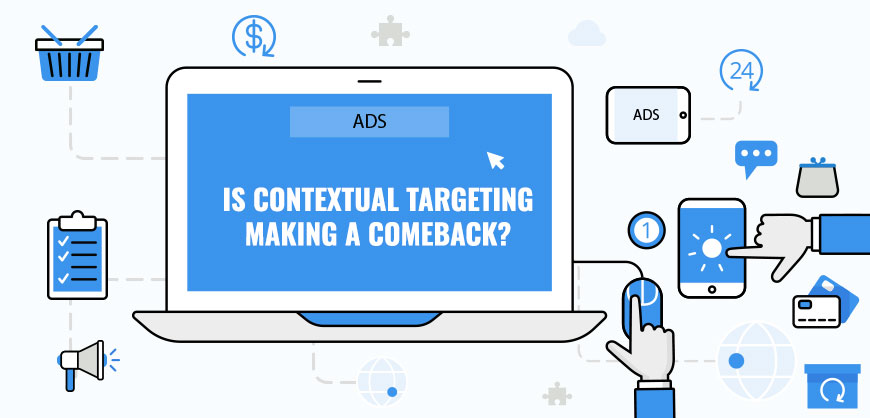 As social media giants and mobile devices started collecting data more vigorously, the global demand for privacy increased. The latest iOS 14.5 update too had to bend to these norms, increase privacy and changed a few things for advertisers. In the past few years, mobile device identifiers have helped many programmatic advertisers in curating audience segments that also use machine learning algorithms. However, this new change has shifted the focus away from user-based behavioural targeting and pivoted to a form of advertisement that has context for the audience.
For this, contextual targeting has re-emerged as a promising alternative that could help retain the user base and still reach a relevant audience. It once served as a presiding form of advertising but after the user-based behavioural targeting emerged as a result of web cookies, advertisers started to shift away from contextual targeting. However many experts say contextual targeting never became obsolete and serves as a suitable alternative to ads that use third party cookies.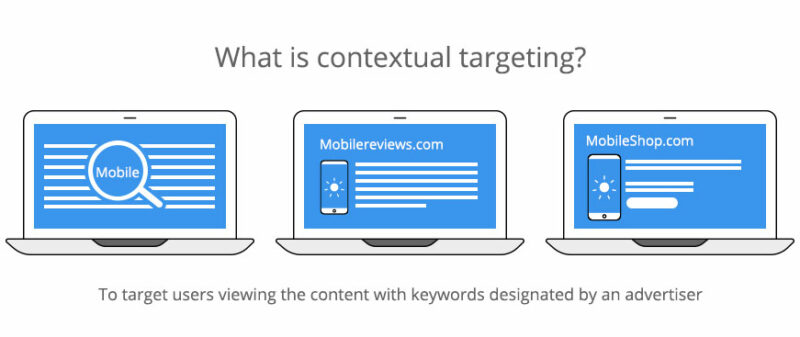 What is contextual targeting?
It is a practice of advertising that takes context from host media and presents Ads that are likely to resonate with the people where it has been placed. This Ad system works by registering the keywords being used on a website and suggesting Ads that will make sense for the user of the respective website.
Contextual advertising has been an integral part of the Ad industry since the beginning. In today's time, content analysis tools and AI have improved vastly which helps better interpret information, hence facilitating the reach of contextual Ads. Another benefit or a blessing in disguise is, Contextual targeting does not use any personal data of users and does not rely on cookies. Hence, it works best on platforms that do not allow access to user information.
After What, Let's discuss Why.
User privacy is protected and that reduces the hesitation of a user when it comes to interacting with Ads on both, in-App and web-based platforms.
The intrusion is less as the Ads are based on relevancy and may match the taste and need of the user better.
It helps advertisers with Data Richness in terms of Keywords and trends, it provides easy reports with granular touchpoints of what is working and what is not.
A study conducted by London Business School concluded that engagement for contextual ads is twenty times more as compared to a basic display Ad.
Contextual advertising also allows advertisers to block/avoid the keywords that are negative towards the brand or in general.
With proper targeting of keywords and selection of audience, ROI is higher, making it cost-effective.
Like any other marketing strategy, there is a downside to it too.
Unlike retargeting marketing strategies, these ads may not be as per the user's latest buying or interest patterns and thus may not have equal response or ROI. Also, we have seen and compared Contextual targeting in IN-APP traffic to be less efficient than Web-based traffic.
Now, the most important part is HOW?
Contextual ads can be created using data that does not involve using any disputed information which helps maintain transparency. An app registers a summary of performance and behaviour and this recorded data can also be utilised to create contextual ads.
Metrics including engagement, session duration, and clicks are used to create a buyer persona and better understand user interest. This information can be used to create relevant ads but have to be personalised as per the platforms.
Using the latest tools and integrations, We at Xapads have been strategizing contextual ads that have delivered successful campaigns and are working on expanding operations.
Tips to create effective Contextual Ads
Find a way to make contextual targeting work for you. Keep these things in mind:
AI can help you identify Keywords (both whitelist and blacklist) and create an Ad that will make a difference.
Do not forget to review your inclusion list. You may see a fall in the reach of a contextual ad if the list is not revised from time to time.
Create graphics, images, and videos that enhance your marketing efforts.
Use ad specific post-click landing pages as that has a positive effect on customer experience.
Is it worth it?
Contextual targeting can be a bit complex but understanding which keywords are working and which aren't & having an idea of desired audience etc are a few things that can help advertisers get started. It is an effective advertising solution as per the above-listed reasons and should help in navigating through the changing landscape of digital advertising.