How CTV is Solving Marketers' Advertising Challenges?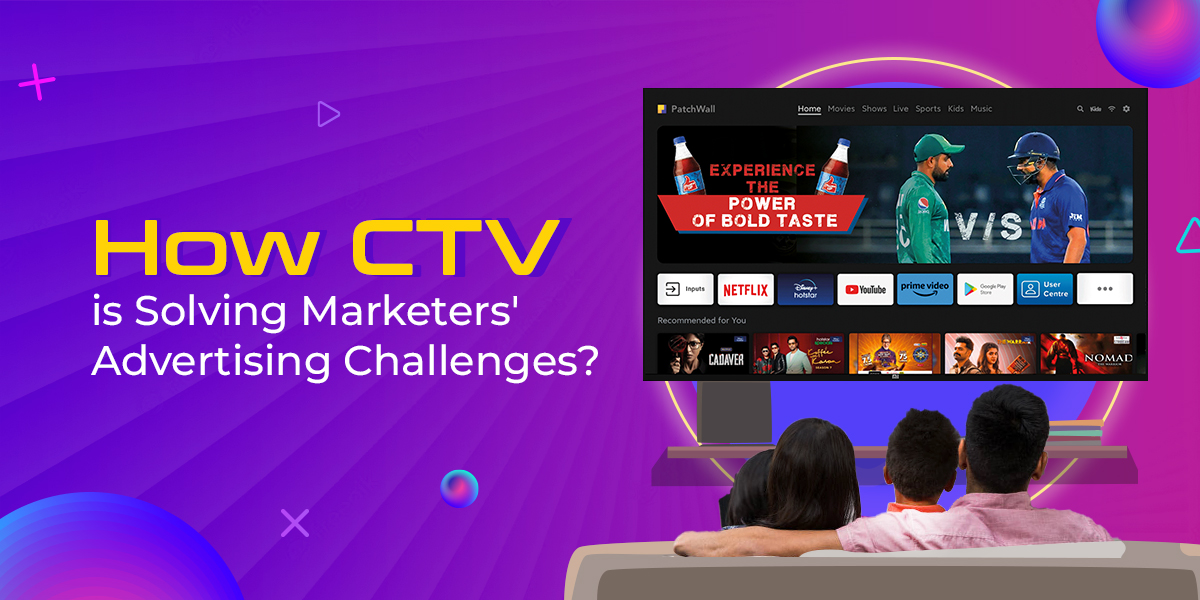 Today's digital world is a vast pool of innovation wherein, technological infrastructure is coming up with something new every day. And these days, CTV has become a hot topic among advertisers because its offerings and targeting options greatly impact the digital ecosystem. Since marketers can reach the right audience and maximize their brand reach thus, the potential of CTV Advertising and ad spending in MENA has gained 97% YoY from H120 to H121 (source: IAB MENA). Users dive deeper into its premium content in various lingos and on bigger screens; this is why, CTV advertising is aiding marketers with ample opportunities to make a difference in their brand presence and ROAS.
However, due to device fragmentation, the user gets multiple video content distribution platforms like media players, standalone streaming gadgets etc which becomes a little daunting for media planners to manage various ad campaigns in different environments. Moreover, gathering consumers' insights also becomes technically complex for them especially when it comes to conversions and ROI. Alongside this, a few other challenges are Lack of Common Identifiers, Multitude of Measurement Methodologies & Capabilities, Media Planning Efficiency, Ad Inventory Quality & Scalability, Cross-Media Measurement, and Ad Fraud; wherein, CTV acts as a saviour. Since it uses accurate methods for audience measurement and unique standards for actionable results & reporting on the showcased campaigns while maintaining brand safety with consistency in campaign performance.
So, here are my thoughts on how CTV curbs marketers' advertising challenges with the help of Artificial Intelligence to sustain the digital ecosystem.
One of the common challenges that marketers find difficult to drive the effectiveness in ad campaign performance is Audience Identification. Since different platforms have their own audience demographics and insights wherein, CTV helps marketers to reach a unified audience. It provides them with data algorithms that drive accuracy in audience measurement. Moreover, CTV with a blend of AI segments the cohorts and showcases the content they prefer to consume on respective platforms. As a result, it leads to consistency in campaign performance with better brand safety and transparency.
In fact, with the identification of the audience, the other challenge of Ad Fatigue becomes a concerning component for advertisers as it hampers user experience & interaction with the brand and drains the advertising budget. CTV facilitates marketers with Frequency Capping and Competitive Separation which enables brand owners to maintain a frequency and time difference while serving ads to specific viewers. Whereas, competitive separation ensures that ads familiar or similar to the competitive brands are not shown and are played one after the other. This helps in boosting brand recall value with efficiency in campaign performance.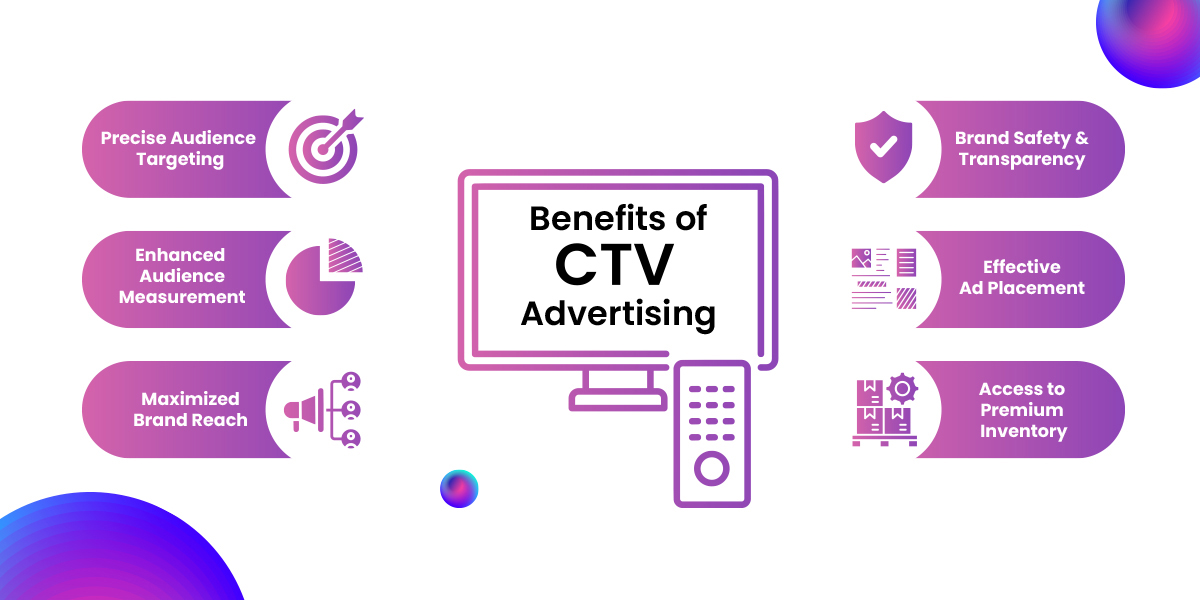 However, with effectiveness in brand recognition and recall, another challenge that marketers often face while advertising digitally is Audience Measurement and undoubtedly, CTV is solving it like a pro. Its authentication enables marketers to tap into the niche yet the right audience, its attribution showcases them the path to identify the connection between ad exposure and engagement. This is why, CTV is maturing the digital marketing ecosystem thus, its global revenue is also projected to reach 42.5 billion U.S. dollars by 2028. Since marketers can easily attribute the source generating original traffic and measure the audience conversions as well (source: Statista).
This is why, CTV also solves the concerns of users' Ad Responsiveness as marketers expect quality returns behind each invested penny. This, with the help of AI models, assists advertisers with real-time data maths for precise targeting at user-personalized and device levels. Hence, advertisers can use first-party data via CTV such as users' activeness on bigger screens, type of content consumption, audience demographics, geos and much more. This further assists them to make informed business decisions by discovering and targeting the audience interested in viewing specific video content. As a result, this drives better ad responsiveness and builds the brand image.
So, Connected TV has emerged as a game-changer for marketers, addressing some of the key challenges they face in the digital advertising landscape and revolutionizing the way brands connect with consumers in the digital age. Its ad-supported subscriptions make a favourable environment for brands to advertise better and edge the digital marketing efforts via its targeted ads such as L-Banners, Zoom Ads, Bumpers, Mastheads, Spot Frames etc. Further Artificial Intelligence redefines the streaming entertainment of CTV and helps marketers with predictive algorithms to cope with marketing challenges and save their advertising budget. Owing to this, CTV is revolutionising the AdTech vertical and will better enhance the audience, inventory and opportunity for marketers to lean into its promising performance.
Written By: Gagan Uppal, Country Head – MENA, Xapads Media